It's unfortunate fact of life, that we face a cost for auto glass or windshield repair that we didn't see coming our way. We see this with the residents of Roseville in need of auto glass and windshield replacement.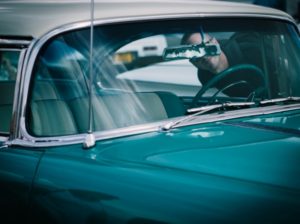 There are many unforeseen things that happen and occur in our lives that may cost of money that we did not plan on spending. Our glass repair company is on the approved list for auto glass and we provide mobile service to the residents in the Roseville area. We also provide windshield replacement and door glass repair to your auto. There are many reason why you may have a broken glass in your car. It can be unforeseen events that can cause your windshield to break and needs replacing. What ever auto glass is broken, good thing that we service the people in Roseville with auto glass repair and windshield replacements. We never wish calamity on any of our folks in Roseville, CA. Even if this means for some people is that they leave their cars parked somewhere that looks safe, yet come back later and find that someone has broken into their cars. We will be happy to provide auto glass repair service to the people in Roseville.
There are people out there that are just looking and scouting vehicles for easy picking unfortunately. We see this often and after a hard days work you walk to your car and the glass is broken. When your in Roseville and find that items out of the glove box have been stolen, and you know full well that you will never see them again. Not only that, you need auto glass repair in Roseville. In the eyes of the police, this is a minor crime and they consider that they have much more important things to take care of. To the people in Roseville it is a huge deal to have they windshield broken or their side glass broken on the of the doors in the car. The Roseville police will take down the details, but that is about as much as you can expect. After that, you are on your own in repairing the auto glass and windshield in your vehicle.
Windshield Replacement and Installation In Roseville
You can find us on Yelp with our Roseville, CA location, providing mobile service to the residents. We provide mobile service to the residents in Roseville. Call us and we can schedule you an appointment and we can come to wherever you are located and we can do the auto glass repair within an hour to an hour and half.
It does not matter if it's a windshield or side glass in your car that needs to be fixed we can do either or. Much as we would like to, we can't help with the replacement of any items stolen from your car, but we are here for you for auto glass repair in Roseville. We replace all your broken glass for windshield, we will work with you and provide glass mobile service company in order to see that you don't suffer any loss with regards to the broken windows. After all, it is hardly your fault. It is bad enough losing valuables that you quite correctly thought were out of sight and safe.
Auto Glass Repair for Cars,Trucks and Classic Cars in Roseville, CA
What you need immediately is auto glass repair in Roseville. Usually, it is a side window that has been broken, as the thieves want to hide behind the car on the sidewalk as much as possible, rather than be seen throwing a brick through the windshield.
What's more, he is quite happy to come out and inspect the damage in Roseville to your vehicle and give you an on-the-spot quote so that you can contact us for auto Roseville glass repair and have your auto made secure as fast as possible.
We can work on all types of cars including trucks, RV's, Dodge, Chevy, Ford, Mercedes, Honda – in fact every make and model, even including classic cars. Our resident partner, Erick, has been working on auto glass repair and replacement in Roseville and the surrounding towns for over twenty years, so he knows what he is doing.
We are here to help so just call Mac's Discount Glass today!
---
Photo credit: wuestenigel via Foter.com / CC BY