Mirrors seem to be used as fashionable and decorative products that can beautify any room in your home. We provide mobile service to Citrus Heights and El Dorado Hills. We have all types of mirror glass in Fair Oaks and cover the towns of Rancho Cordova.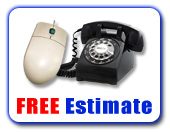 On your mobile and want to CALL US now:
Click 2 Call – 916-597-2098 – El Dorado Hills, CA
Click 2 Call – 916-318-5878 – Antelope, CA
Click 2 Call – 916-250-0445 – Folsom, CA
Click 2 Call – 916-250-0282 – Roseville, CA
Click 2 Call – 916-581-2939 – Sacramento, CA
email: [email protected]
Placing the correct type and size mirror in the right place in any room can transform the space and give the room a more open and spacious feeling even if you live in the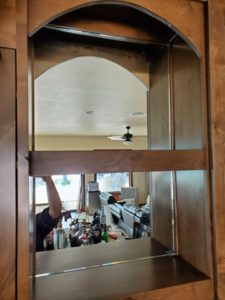 areas like Roseville. We can provide bevel mirror to the folks in Roseville or a custom pattern in Sacramento. There are no standards in size: you create your standards that fit your needs in North Highlands. We can custom cut your mirror to fit in your room in the city of Rescue and we will finish the mirror project in record time of the town of Fair Oaks.  Residential Mirror installation- we do it all!
So go ahead, start your project with the confidence if you are in Sacramento or Carmichael. We are behind you all the way from start to finish; whether it is a mirror for your bathroom, mirror for a bedroom, living room custom mirror, Rancho Cordova mirror for a closet, or a mirror wall for exercise room, unleash your artistic side and let your creativity run wild. All of our mirrors are "cut to fit" so you can be as creative as you want with your space.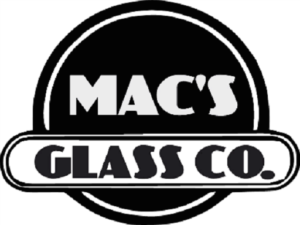 Commercial Mirror installation / we do it all.
When mounting your custom mirrors we at Mac's Discount Glass recommend the following methods:
Decorative Clips, these can be installed either on the corners or the sides of the mirror. Mirror Mastic can be used as an adhesive to glue the mirror to the wall for maximum safety. Mirror glass is heavy and fragile, so the supporting wall must be well supported. J-bars or L-bars can be used to support the mirror in the bottom and top. Several different finishes and colors available including: Chrome, brushed nickel, Gold and brass.
We will assist you with any size project you have to install your next mirror project just give us a call for a FREE estimate and we will be more than happy to help you from start to finish.
Providing glass installation and service- About Mac's Discount Glass
Mac's Discount Glass specializes in auto glass, shower doors, windows, mirrors, replacement glass, installation for all your residential, commercial needs as well as automobile replacement glass. If you have chipped, cracked or broken glass, window, or mirror we will be the ones that you can depend on.
Mac's Discount Glass is a family-owned glass shop and is operated by Erick McNabb and family. The Glass shop provides the best price available. The family-owned and operated business which was founded by their grandfather and passed down thru the generations is now run by Erick McNabb along with his son Benjamin Perez and his wife Gloria. Mac's Discount Glass specializes in auto glass, chip repair, mirror installation, tabletops, single-pane windows, and dual-pane windows.
Erick and Ben are experts in changing patio glass doors. If you are in need of new window screens or rescreen a window we are your one-stop-shop. We have replacement glass and provide installation for all your residential/commercial glass needs as well as automobile replacement glass. If you have a chip in your windshield we may be able to repair it, if it is cracked then we can do a replacement glass for your vehicle.
Erick & Benjamin both focus on auto and home installation. Erick has been in the glass business for 30+ years.
Benjamin joined his dad in the field 4 years ago and has been learning the business and has become our chip repair expert. Gloria joined the team 5 years ago and has been working on the office needs for the company.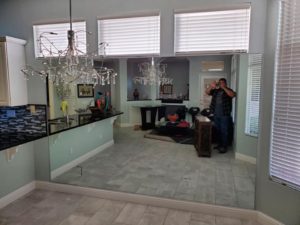 We provide mirror glass service to the Sacramento Area and surrounding cities like Carmichael and Rancho Cordova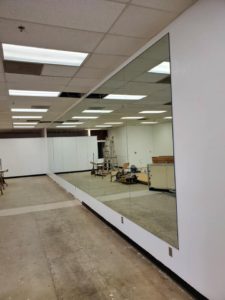 We do provide mirror glass installation and mirror replacement in cities like El Dorado Hills mirror glass and windshield installation in Folsom mirror glass replacement and window repair North Highlands mirror and tabletop Citrus Heights and also provide the best mirror glass service to the surrounding areas in Orangevale windshield installation and repair for Rancho Cordova window home replacement glass for the surrounding city of Sacramento as well as glass installation and mirror for the county of El Dorado and Shingle Springs and glass repair for Carmichael. Mirror walls in Cameron Park glass replacement and window installation to Roseville, glass repair to Granite Bay and extend additional friendly customer service to Fair Oaks repair glass and windshield replacement.
We service Diamond Springs for glass and window replacement. Mirror glass installation in Shingle Springs glass repair to North Sacramento window repair and glass and mirror installation thru out Rescue and replace windshield and do installation. Mac's Discount Glass goes out to the Arden-Arcade area to do repair for glass and to all the villages and also extending mobile glass service to Franciscan Village for windshields and windows. Mac's glass mirror replacement and windshield repair and drive out to the areas of the surrounding areas in Sacramento County for glass replacement as well as El Dorado County glass repair and windshield replacement. We also visit the areas of Empire Ranch Village window repair and glass repair and window installation and mirror service.
Call us for a FREE Mirror replacement Quote or Mirror Wall Estimate!