How very frustrating it is if you suffer from a broken window. The causes can be many, such as the kids playing soccer in the yard and the ball going astray.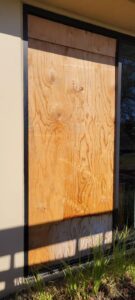 Somebody might throw something at your window for any reason, such as wandering home after a very late and rather drunken party. Worse, it might be the result of an attempted burglary.
There can be all sorts of things that result in a broken window, such as an old tree finally falling over from your neighbor's yard into yours. Kids playing with an air gun. You name it.
Whatever the reason, the first thing that you need to do with a broken window is to get it repaired. You can worry about everything else later, but if you have a broken window, it is an open invitation – literally – for any person passing and helping themselves to whatever they fancy. The most important thing is to protect your home and your possessions. Or if you run a shop, protect your stock and products.
You might, for instance, have a truck driver who goes too fast round the bend on which your business is situated, and he takes out your glass doors. You have to take immediate action to protect yourself.
Mac's Discount Glass Is Here to Help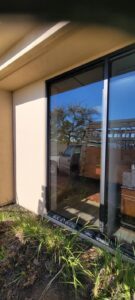 Fortunately, in these shocking circumstances, Mac's Discount Glass is here to help you. We have been operating in the area for three generations and we have the experts on board who can get out to you and help you with a broken window or sliding glass door. Whether it's a single pane glass or a dual-pane window, you don't need to replace it if the glass is the only part that is broken. We can come out and measure up, protect your window with a temporary cover, and usually cut, polish, and install your glass on the same day. That will keep your home or business safe again.
We also provide home window glass installation to completely replace all your windows in your home if they are past their best. Our energy-efficient windows use "Low E" double-pane glass that will save you a considerable amount on your energy bills compared with single-pane glass windows. Not only does that save you money on energy bills, but it also increases the value of your home. What could be better?
We cover a large area around Sacramento including Folsom, Antelope, El Dorado Hills, Roseville, and all the towns and cities around, so wherever you are, if you suffer from a broken window, we are here for you.