Shower Glass & Patio Door replacement and installation – Why Mac's Discount Glass is your best choice!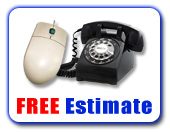 Mac's Discount Glass has over 65 years experience in the field of shower doors, patio doors installation and related glass products. We serve the entire Sacramento area and cities like Rescue and Roseville and cover the areas of El Dorado Hills and Folsom from our centrally located El Dorado area.
On the your mobile and want to CALL US now:
Click 2 Call – 916-597-2098 – El Dorado Hills, CA
Click 2 Call – 916-318-5878 – Antelope, CA
Click 2 Call – 916-250-0282 – Roseville, CA
Click 2 Call – 916-581-2939 or Click 2 Call – 916-250-0445 – Sacramento, CA
email:
We are dedicated to custom homebuilders, remodeling contractors, and interior decorators who want only the best for their clients. We specialize in the cities of Folsom in the traditional shower door (no heavy units) 3/8 and above. Mac's Discount glass can help you in Cameron Park with your shower enclosures and custom fit mirrors and turn a bathroom into a room of beauty with design that delivers both function and form in the cities of Rescue and Sacramento.
We carry different types of shower designs a shower enclosure that is beautiful, offers easy accessibility and ease of cleaning and maintenance for the city of Placerville. Custom mirror installations for homes in Orangevale are also a specialty. Custom cut mirrors can highlight and enhance any décor and can create the exquisitely beautiful look.
Shower Glass Door replacement – we do it all!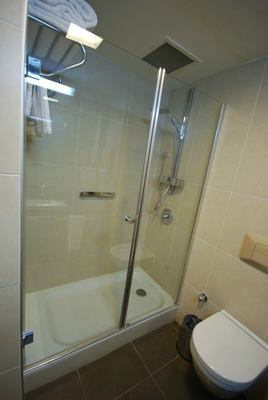 Mac's Discount Glass also carry a wide range of glass patio doors. We come out and measure and provide you with FREE estimates. The custom made glass patio doors are available in aluminum. We install glass patio doors that meet or exceed industry standards for air infiltration, water penetration, structural & thermal performance and forced entry. Enjoy the best of both worlds: have a beautiful room with a view that opens to the outdoors yet gives you the peace of mind with resistant glass patio doors provide.
Our Glass shop offers installation or replacement of Patio Doors and showers for your home. Our highly skilled and experienced installers can handle any just about any size job, they are quick, efficient and at reasonable prices. We use only the highest quality door glass products and all our installation work is guaranteed.
Patio Glass Door repair / we do it all.
If you need glass replacement in El Dorado Hills, window replacement in Carmichael, storefronts and mall facades, offices, workplaces and the factory floor, multipurpose glass in Rancho Cordova functions on many levels or if you're looking to update your home- Mac's Discount Glass can advise you on just the right glass for the job. If you're looking into remodeling or preparing your home for sale-installing new windows can often positively impact the potential resale price in Arden-Arcade. Energy efficient windows using "Low E" or double pane glass can not only save you money on utility bills, but also help to increase the overall value of your home in North Sacramento.
We can replace virtually any window or glass in your home, townhome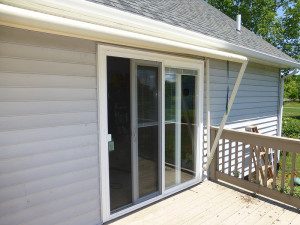 or condominium. Providing glass installation and service- About Mac's Discount Glass
Mac's Discount Glass is a family owned and operated by the McNabb family. The Glass shop provides the best prices available and best discounted prices. The family owned and operated business which was founded by their grandfather and passed down thru the generations, is now run by Erick and Lee McNabb. Mac's Discount Glass specializes in auto glass, shower doors, windows, mirrors, re
placement glass, installation for all your residential, commercial needs as well as automobile replacement glass. If you have chipped, cracked or broken glass, window, or mirror we will be the ones that you can depend on.
Erick is the our auto glazer and has been in the industry for over 20 years. Lee McNabb is our window installer, mirror replacement installer with over 15 years of experience. Mac's Discount Glass specializes with custom table tops and screens, as well as custom cut glass by our in house staff.
We provide glass service to the North Highland to El Dorado Hills and surrounding cities like Citrus Heights as far as Sacramento Area
Mac's glass replacement and windshield repair and drive out to the areas of the surrounding areas in Sacramento County for glass replacement as well as El Dorado County glass repair and windshield replacement. We also visit the areas of Empire Ranch Village window repair and glass repair and window installation and mirror service.
We do provide glass installation and repair in cities like El Dorado Hills glass repair and windshield installation in Folsom glass replacement and window repair North Highlands mirror and tabletop Citrus Heights and also provide the best glass service to the surrounding areas in Orangevale windshield installation and repair for Rancho Cordova window home replacement glass for the surrounding city of Sacramento as well as glass installation and mirror for the county of El Dorado and Shingle Springs and glass repair for Carmichael. Mirror walls in Cameron Park glass replacement and window installation to Roseville, glass repair to Granite Bay and extend additional friendly customer service to Fair Oaks repair glass and windshield replacement.
We provide mobile service Diamond Springs for glass and window replacement. Glass installation in Shingle Springs glass repair to North Sacramento window repair and glass installation thru out Rescue and replace windshield and do installation. Mac's Discount Glass goes out to the Arden-Arcade area to do repair for glass and to all the villages and also extending mobile glass service to Franciscan Village for windshields and windows.
Call us for a FREE Patio Door Quote or Shower Glass Estimate!