Mac's Discount Glass can do ALL of the following:
We can replace Window Glass in North Highlands, CA – we do it all!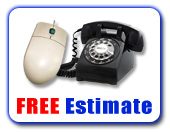 We provide the following Window Glass replacement to the residents of North Highlands near the great city of Sacramento, CA-
Vinyl Window Replacement in North Highland- we do it all!
More and more people are finding that vinyl replacement windows in North Highlands are right for their home because they are affordable, easy to maintain, greatly cut down on the cost of energy, and are easy to customize.
Vinyl window replacement for the residents of North Highland options are the most widely used in the market today for a variety of reasons.
Our Glass shop offers installation or replacement of windows for your home.
Our highly skilled and experienced installers can handle any size job, quickly, efficiently and at reasonable prices. We use only the highest quality glass and window products and all our installation work is guaranteed.
Aluminum Window Glass Replacement / we do it all.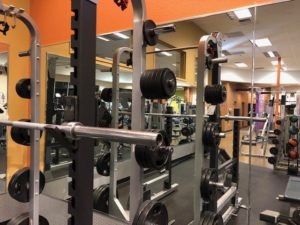 Aluminum is a popular window replacement choice for homes for the residents in North Highland, commercial and industrial buildings. Aluminum has several benefits and a few drawback, but this all depends on your specific needs for the cities near Sacramento. Aluminum will be your best choice if you want large, dramatic picture-windows. However, if your primary concern is energy efficiency, aluminum may not suit you especially if you are the city of North Highlands or Sacramento.
With energy costs skyrocketing, many consumers are turning to simple home improvement like replacing their windows as a measure to combat their climbing monthly expenses. Replacing windows can be an effective method of slashing heating bills and improving a home's overall quality of life. The practicality of replacement windows can also improve general and totally revitalize a room's atmosphere and your home's curb appeal.
About our North Highlands Window and Auto Glass Installers
Mac's Discount Glass is a family-owned glass shop and is operated by Erick McNabb and family. The Glass shop provides the best price available. The family-owned and operated business which was founded by their grandfather and passed down thru the generations is now run by Erick McNabb along with his son Benjamin Perez and his wife Gloria. Mac's Discount Glass specializes in auto glass, chip repair, mirror installation, tabletops, single-pane windows, and dual-pane windows.
Erick and Ben are experts in changing patio glass doors. If you are in need of new window screens or rescreen a window we are your one-stop-shop. We have replacement glass and provide installation for all your residential/commercial glass needs as well as automobile replacement glass. If you have a chip in your windshield we may be able to repair it, if it is cracked then we can do a replacement glass for your vehicle.
Erick & Benjamin both focus on auto and home installation. Erick has been in the glass business for 30+ years.
Benjamin joined his dad in the field 4 years ago and has been learning the business and has become our chip repair expert. Gloria joined the team 5 years ago and has been working on the office needs for the company.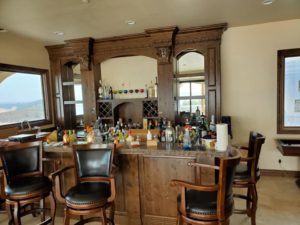 We provide glass service to the North Highlands and surrounding cities like the Sacramento area
North Highlands mirror and tabletop Citrus Heights and also provide the best glass service to the surrounding areas in Orangevale windshield installation and repair for Rancho Cordova window home replacement glass for the surrounding city of Sacramento as well as glass installation and mirror for the county of El Dorado and Shingle Springs and glass repair for Carmichael. Mirror walls in Cameron Park glass replacement and window installation to Roseville, glass repair to Granite Bay and extend additional friendly customer service to Fair Oaks repair glass and windshield replacement. We service Diamond Springs for glass and window replacement. Glass installation in Shingle Springs glass repair to North Sacramento window repair and glass installation thru out Rescue and provide Woodland with auto glass replacement for windshield and do installation.
Call us for a FREE Quote or Estimate!