Windshield Glass repair and installation – Why Mac's Discount Glass is your best choice!
Mac's Discount Glass shop also handles more than just your windshield replacements in El Dorado Hills. Our Glass shop also works on other parts of your automobile in North Highland and Fair Oaks besides your windshield. We also work on the cars rear windows, side glass, quarter glass, and back glass and provide mobile service to Folsom and Placerville. We can replace and install a new window regulator inside the door if they are faulty and you are located in Roseville and Granite Bay.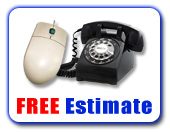 On the your mobile and want to CALL US now:
Click 2 Call – 916-597-2098 – El Dorado Hills, CA
Click 2 Call – 916-318-5878 – Antelope, CA
Click 2 Call – 916-250-0282 – Roseville, CA
Click 2 Call – 916-581-2939 or Click 2 Call – 916-250-0445 – Sacramento, CA
email: moc.s1563551916salgd1563551916scam@1563551916ofni1563551916
Mac's Discount Glass provides mobile service and will come to your home or business. Our installation experts work on new cars and old classics, domestic and foreign vehicles, trucks, RVs, and diesel trucks.
Keep in mind that a damaged windshield can make your car or truck unsafe to drive. If the damage is minor you may be able to get the windshield repaired, but time is of the essence to get your windshield taken care of before the crack or chip begins to spread across the window. Once that happens you will need to have the windshield replaced. You can count on us to replace, and install a new windshield.
Vehicles and automobiles windshield Glass replacement- we do it all!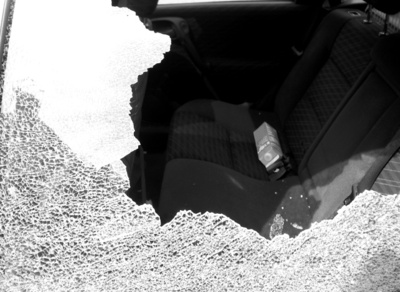 Windshield Glass Replacement and Installation / we do it all.
Windshield Process-Installation:
Our Mac's Discount Glass shop technician will begin by checking your vehicle. Mac's Discount Glass will vacuum all the glass from the interior, and any glass fragments that has shattered and left inside your vehicle. He will then remove the wiper blades and arms along with the windshield trim before removing the old windshield. We will remove the old adhesive and apply new adhesive to the windshield frame. Our glass technician will clean and prime the edge of windshield before installation to make certain it bonds completely to the vehicle body. If your windshield requires molding it will be applied to the windshield. Once the new windshield is put in place, the wiper arms, blades and trim will be replaced and the windshield will be cleaned and inspected.
When you go to have your windshield repaired or replaced plan to be without your vehicle for at least a couple of hours. You can confirm how long the Mac's Discount Glass shop will need to do the job when you call them to make an appointment. Remember that the adhesive will need at least 24 hours to cure. The curing time can vary depending on the specific product used and weather conditions. The Mac's Discount Glass dealer can advise you on some safety guidelines while driving your car.
Providing glass installation and service- About Mac's Discount Glass
Mac's Discount Glass is a family owned and operated by the McNabb family. The Glass shop provides the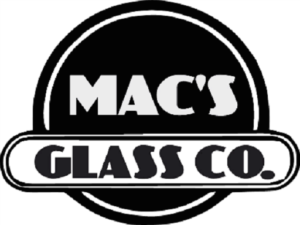 best prices available and best discounted prices. The family owned and operated business which was founded by their grandfather and passed down thru the generations, is now run by Erick and Lee McNabb. Mac's Discount Glass specializes in auto glass, shower doors, windows, mirrors, replacement glass, installation for all your residential, commercial needs as well as automobile replacement glass. If you have chipped, cracked or broken glass, window, or mirror we will be the ones that you can depend on.
Erick is the our auto glazer and has been in the industry for over 20 years. Lee McNabb is our window installer, mirror replacement installer with over 15 years of experience. Mac's Discount Glass specializes with custom table tops and screens, as well as custom cut glass by our in house staff.
We provide glass service to the Greater Sacramento and surrounding cities like Fair Oaks and Citrus Heights
We service Diamond Springs for glass and window replacement. Glass installation in Shingle Springs glass repair to North Sacramento window repair and glass installation thru out Rescue and replace windshield and do installation. Mac's Discount Glass goes out to the Arden-Arcade area to do repair for glass and to all the villages and also extending mobile glass service to Franciscan Village for windshields and windows. Mac's glass replacement and windshield repair and drive out to the areas of the surrounding areas in Sacramento County for glass replacement as well as El Dorado County glass repair and windshield replacement. We also visit the areas of Empire Ranch Village window repair and glass repair and window installation and mirror service.
We do provide glass installation and repair in cities like El Dorado Hills glass repair and windshield installation in Folsom glass replacement and window repair North Highlands mirror and tabletop Citrus Heights and also provide the best glass service to the surrounding areas in Orangevale windshield installation and repair for Rancho Cordova window home replacement glass for the surrounding city of Sacramento as well as glass installation and mirror for the county of El Dorado and Shingle Springs and glass repair for Carmichael. Mirror walls in Cameron Park glass replacement and window installation to Roseville, glass repair to Granite Bay and extend additional friendly customer service to Fair Oaks repair glass and windshield replacement.
Call us for a FREE Windshield Quote or Glass Auto Estimate!