Glass Window and Windshield Replacement – Roseville CA Best Glass company in the Sacramento area and experts you can trust.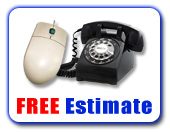 Glass repair – window glass, car glass, mirror glass and other glass products in Roseville.
Windshield Installation – replacement on pretty much any car as well as side glass, back glass, vent glass and quarter glass in your vehicle even if you are in Roseville CA.
Auto Glass Repair – Honda, Ford, Chevy, Dodge, Diesel Trucks, some glass for RV's, Mercedes, Classic Cars and many types of cars that we work on in the Roseville area.
Custom Mirror/ Mirror Walls – Custom mirror to fit about any room in your home
Window Installation in the Roseville area- Commercial & Residential – International Window Company for home and business
Dual Pane and Single Pane Patio Glass Doors – sliding glass doors and screens to fit your needs
At Mac's Discount Glass Inc., our goal is to provide our customers in Roseville with first-class customer service and rock bottom rates and best discounted prices- not just in Roseville, and cities in the Folsom and El Dorado Hills area. Our glass prices are the best and lowest around and we try to match that of our glass competitors in the glass industry. We provide services to all Roseville homes, such as energy-saving insulated glass, window glass, tinted glass, entry door glass, mirrors, windshield glass, and custom glass in Roseville. We provide lifetime warranty on our work, and we are approved by all and preferred by insurance companies than any other auto glass provider. Trust our friendly auto glass installation and replacement experts in the city of Roseville. Simply start with visiting our website.
Glass Windshield Installation auto glass repair – Mirrors and Patio Glass and Window Glass Replacement
Our glass shop can install and replace your Windshield in your automobile the back glass in your vehicle as well as Quarter Glass, Side Glass, door glass.
Mac's Discount Glass can also cut Glass for the Table and custom design with many of your glass items that you need for installation and repair for Table Glass, Patio Table Glass
Door Glass, Sliding Door Glass, Picture Frame Glass, Glass Shelving, Textured Glass
Flat Glass, Float Glass, Tempered Glass, Laminated Glass,
Wired Glass, Tinted Glass, Plexiglass, Beveled glass
Cabinet glass, Glass shelves
Where do we provide our glass replacement and installation service? Right here in Roseville, California, or we can come out to surrounding cities like Shingle Springs, Orangevale and Placerville California area. We can come to your place of business or home. You don't need to drive, we offer free mobile service for glass repair to Pleasanton. We love Pleasanton as much as you do.
Questions? email us or call +1-916-597-2098.
Glass Replacement and Window installation repair in Roseville, CA
About Roseville, CA and Glass Replacement and Repair in Roseville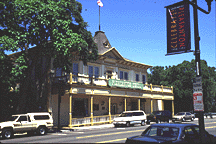 Roseville has a variety of businesses located in it. It has encouraged the addition of large retail centers, including one of the largest Auto Malls in the country, which contributes significantly to sales tax receipts at the city and county level. Revenue from sales tax has been a main reason why the City of Roseville has been able to keep up the city's infrastructure as the population has dramatically increased. This environment has produced a mix of housing, small and large employers, as well as shopping opportunities. A popular water park, Roseville Golf land SunSplash, is also located in Roseville
Source:(https://en.wikipedia.org/wiki/Roseville,_California)
Tags: Glass repair and installation – Windows and Auto glass replacement – Roseville California