Glass Window and Windshield Replacement – Placerville, CA Best Glass company in the Sacramento area and experts you can trust.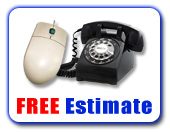 Glass Repair – window glass, car glass, mirror glass and other glass products.
Windshield Installation in Placerville – replacement on pretty much any car as well as side glass, back glass, vent glass and quarter glass in your vehicle.
Auto Glass Repair Placerville- Honda, Ford, Chevy, Dodge, Diesel Trucks, RV's, Mercedes, Classic Cars and many types of cars
Custom Mirror/ Mirror Walls – Custom mirror to fit about any room in your home
Window Repair in Placerville– Commercial & Residential – International Window Company for home and business
Patio & Dual Pane Glass Doors – sliding glass doors and screens to fit your needs
At Mac's Discount Glass Inc., our goal is to provide our customers in El Dorado Hills with first-class customer service and rock bottom rates and best discounted prices- not just Placerville, but surrounding cities Cameron Park, El Dorado Hills and more. Our glass prices in Granite Bay are the best and lowest around Fair Oaks and we try to match that of our glass competitors in the glass industry for the cities in Rancho Cordova. We provide services to all Placerville homes, such as energy-saving insulated glass in Rescue, window glass, tinted glass, entry door glass, mirrors, windshield glass, and custom glass. All auto glass replacement workmanship is guaranteed includes and covers wind noise, water leaks, and loose trim pieces. Warranty for leaks on windshields and the above are only good for 90 days. Since leaks occur within this timeframe, we will come out and fix it and make sure all leaks are sealed. We fix the leaks within this timeframe and have a customer has no issues, the warranty for the leaks is satisfactory Warranty for leaks are not covered outside the 90 days when the job is completed. Once ownership changes, then in no event shall Mac's Discount Glass be liable for incidental or consequential damages. The warranty does not cover any mistakes by customers not following the instructions given by our company and/or mistakes done by a previous glass company's has done to a vehicle. We are approved by all and preferred by insurance companies than any other auto glass provider. Trust our friendly auto glass installation and replacement experts in Shingle Springs. Simply start with visiting our website.
Glass Windshield Installation auto glass repair – Mirrors and Patio and Single Pane Glass Doors and Windows Replacement
Our glass shop can install and replace your Windshield in your automobile the back glass in your vehicle as well as Quarter Glass, Side Glass
Mac's Discount Glass can also cut Glass for the Table and custom design with many of your glass items that you need for installation and repair for Table Glass, Patio Table Glass
Door Glass, Sliding Door Glass, Picture Frame Glass, Glass Shelving, Textured Glass
Flat Glass, Float Glass, Tempered Glass, Laminated Glass,
Wired Glass, Tinted Glass, Plexiglass, Beveled glass
Cabinet glass, Glass shelves
Where does our glass replacement and installation service? In the great town of Placerville, California, or we can come out to surrounding cities like Orangevale, Rancho Cordova and Roseville California area. We can come to your place of business or home if you are in Orangevale and North Highlands. You don't need to drive, we offer free mobile service for glass repair to Placerville. We love Placerville as much as you do.
Questions? email us or call +1-916-597-2098.
Glass Replacement and Window installation repair in the town of Placerville
About Placerville, CA and Glass Replacement and Repair in Placerville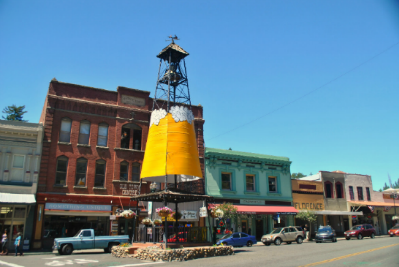 Placerville was known as Dry Diggin's after the manner in which the miners moved cartloads of dry soil to running water to separate the gold from the soil. Later in 1849, the town earned its most common historical name, "Hangtown", because of the numerous hangings that had occurred there. According to the museum guide at the Fountain & Tallman Museum, there were only three hangings that occurred after three men on horseback came into town with guns ablaze. The name stuck after that. By about 1850, the temperance league and a few local churches had begun to request that a more friendly name be bestowed upon the town. The name was not changed until 1854 when the City of Placerville was incorporated. At its incorporation Placerville was the third largest town in California. In 1857 the county seat was then moved from Coloma to Placerville, where it remains today.
Placerville was a central hub for the Mother Lode region's mining operations. The town had many services, including transportation (of people and goods), lodging, banking, and had a market and general store. The history of hard-rock mining is evidenced by an open and accessible Gold Bug Park & Mine, now a museum with tours and books.
The Southern Pacific Railroad once had a branch line that extended from Sacramento to Placerville. The track was abandoned in the 1980s. The Camino, Placerville and Lake Tahoe Railroad (now abandoned) also operated an 8-mile (13 km) shortline that operated between Camino, California, and Placerville until June 17, 1986.
Source: (https://en.wikipedia.org/wiki/Placerville,_California/)
Tags: Glass repair and installation – Windows and Auto glass replacement – Placerville California