If you want to make an astounding difference to your home in El Dorado Hills, consider adding a large wall mirror to your room. At Mac's Discount Glass we can undertake mirror installation of any size that you wish.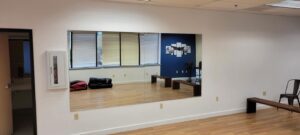 Adding a mirror to one wall in your living room will make an astonishing difference because if you cover a wall with a mirror, it has the effect of making your room look twice its' actual size. One of the favorites, being a bathroom mirror install because when you step out of the shower you can see yourself all over.  It's always a wonderful way to get ready in the morning, is for a mirror to help us get on our way as the world will see us for the day.
You can add a mirror to any room in your home.     Sometimes this can be a bit scary if you have started to put on weight, but that is a good thing because it will help to make you realize that maybe you need to stop eating snacks in between meals.  Or perhaps you will consider more exercise to lose those few extra pounds. With a bathroom mirror, you see yourself as others see you, and that is no bad thing – for your fitness and your health.  We can add a mirror wall to your home gym where you can work out in the winter or even summertime and not leave your home and still work on your health in your new home gym set up.
Add A Mirror to Your Home Gym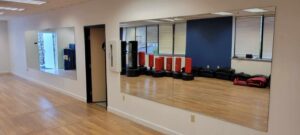 Maybe you have a home gym in any case, as more people are starting to do now. We can install a home gym mirror for you so that you can see how you are performing when you work out. Or perhaps you own a gym that has a lot of members. Installing a mirror on one of the walls – or even two – will have the same effect. Your members can see how well they are doing.
Perhaps you own a dance studio. Much the same thing applies because when people learn and practice dancing of any style, it makes things so much easier if they can see themselves as an audience will see them. When learning to dance, helps people to make corrections in their style and the way that they perform when they can see where they may be going wrong with something. It's much easier than having a dance teacher telling them "You should be doing this or that" if they can see it for themselves. Mac's Discount Glass can produce and install a dance studio mirror wall for you.
There are so many things that you can do with mirrors. They can make your bar or restaurant look so much bigger, which adds an air of importance to your business. Wherever you need a mirror, at Mac's Glass we can install it for you.