Mac's Discount Glass is a family glass repair firm is run today by Erick, Gloria McNabb and Benjamin Perez.The business was founded by their grandfather, and is a specialist in auto glass replacement and repair, window replacement, mirrors, table-tops, and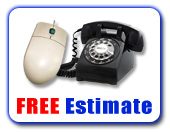 more. In fact, it's fair to say that if it's glass, Mac's can fix it.
Glass is a great material and has many different uses, but unfortunately it does have a habit of breaking. At Mac's we can provide glass repair if your windshield only has a chip in it or a small crack, but once that crack expands the only choice is a replacement windshield. Mac's Discount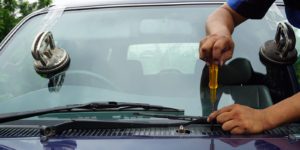 Glass can provide auto glass replacement for virtually any vehicle at all.
You need to remember that if you get a chip in your windshield and it spreads, it can make your vehicle unsafe to drive, so you need to get it fixed fast. Erick is our auto glass specialist and can often repair a small chip in a windshield, but time is of the essence because if you keep driving, that crack can easily spread, and then the only answer is auto glass replacement.
Not Just Auto Glass but also Home Windows
Of course, it is not just auto windshields that get broken, although that is the most common problem, but the rear screen can get damaged as well, as can the side and door windows. Your car might be the subject of theft or just sheer vandalism and have a side window smashed. That's no problem for Mac's Discount Glass because we can replace any or all of the windows in a vehicle.
However, it is not only auto glass that we repair or replace. We also undertake commercial glass replacement and home glass repair. Shop windows are often broken, and the reasons can be many. Outright breaking and entering for the purpose of theft is one thing, but they can also get smashed if the shop is on a bend and a vehicle is travelling too fast and comes off the road. There is also the possibility of drunks heading for home after a long night at a bar, and who knows what they might do?
It's not a problem for Mac's Discount Glass. We can board up your shop so that it is secure while we obtain glass of the right size, if we don't have it in stock, and then replace your window as quickly as possible.
In addition, we can replace any or all of the double or triple glazing in your home, and we can also replace broken mirrors, glass table-tops, and more.