There are several fun things to do in the Granite Bay/Folsom/El Dorado Hills area, and if you like hiking, the Squaw Valley trail is one of them. We come out to all of these cities and provide windshield repair and other glass repair services.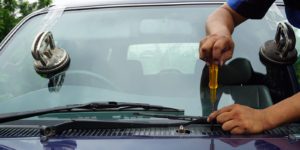 It's about two hours straight up and has a lake at the top – well, OK, a large pond. You can have a nice cool swim and then trek back down again or take the gondola if you are not feeling like it.
On Granite Bay you can go horse boarding on the lake which is great fun, especially if you've never done it before. The horses know exactly what they're doing, so it's easy even if you have never been on a horse.
Folsom has the City Zoo Sanctuary, while over in Roseville is the Golf and Sunsplash theme park with a huge variety of rides and things to do.
Yes, there is certainly a lot of fun to be had in this area, but it's not a lot of fun if you get a damaged windshield on the way home. You'll need to call our mobile service at Mac's Discount Glass.
A Nice Area To Live In
It's a nice area to live in too, and if you do and you need patio door repair in any of the surrounding cities we can do that as well. Whether it's a hinged patio glass door or a sliding one, there is nothing worse than when they go wrong, and you can't close them properly – or in the case of a sliding glass door can't even open them because they stick and jam. At Mac's Discount Glass we know all there is to know about sliding glass doors, their runners and rollers, and we provide patio door glass repair all over the Granite Bay area.
If you need El Dorado Hills door glass repair, we cover that city also. In fact, we provide every type of glass repair in the cities around Folsom Lake including mirror repair or replacement, replacing broken glass table tops, replacing the glass in pictures, replacing a shelf in a glass TV table – you name it, if it's glass we do it.
It's not just small items either. If you have a retail store and somebody drives off the road and smashes your store front you are going to need it replaced as a matter of urgency because when it is broken, you are losing business. Call us at Mac's Discount Glass. We can also fix broken glass doors into your shop premises in the Granite Bay area and get you up and running again quickly.