What should you do when you have a Chip in your windshield?   Having your windshield damage is inconvenient.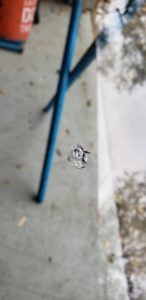 If you the chip in your windshield and it's small it may be best to do a chip repair rather than replacing a full windshield replacement, sometimes that may be the answer. Macs's Discount Glass, can do a chip or crack a quick repair may be all you need. We do not do crack repair work, but we do chip repairs all day every day.
Our trained windshield repair experts service over thousands of windshields a year on all types of vehicles. We are happy to help with a chip repair.
Mac's Discount Glass can repair your windshield within the following criteria:
• The chip is smaller than your dime.
• We charge $55 for a chip repair, $40 each for two or more. We do not repair chips if the windshield has three or more and if two are too close together, we may not be able to repair it without the possibility of the chip running.
• The damage is not in front of a camera or sensor or in the drivers view.
Windshield Repair – Chip Repair
Consider the main reasons to get your windshield(chip) repair sooner than later:
1. Chip repairs are much affordable than a whole new windshield installation.
If you use your auto insurance, the repair may even cost you nothing.
2. If you have a small chip it can run across the windshield and can be more costly.
3. If you repair the windshield it will be cheaper than a whole new one. Replacement of the windshield can take up to and hour to an hour and half.
In most cases, a repair can be done in just 30 minutes.
4. Mac's Discount Glass only uses the highest-quality materials.
Our resin is injected into the chip, and after it is fully cured, the repair is polished to near-imperceptibility.
5. Windshield repairs are backed by our warranty.
The sole purpose of a professional windshield repair is to restore the structural integrity of the glass. If the windshield does run after the repair is done we will use the chip repair payment and apply that amount to a new windshield. PLEASE KEEP YOUR RECEIPT!
Get Your Windshield a Chip Repair – Fix it as soon as possible
When you notice a rock chip, don't wait. Don't risk the chip to begin to run across the windshield and must replace the entire windshield.
We are a mobile service company and we strive to make your service convenient. We are often available same-day or next-day and happy to come out as soon as possible.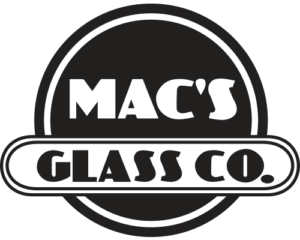 Rock Chip Repair Disclaimer
Rock chips not a cosmetic repair; you may still see where the chip is located once the repair is complete.  The sole purpose of a professional windshield repair is to restore the structural integrity of the glass.   It is important to know the appearance after a windshield is repair is not an indicator of whether the repair was successful.   Since we are working with a glass that is already broken, during the repair, there is always a possibility that as the technician is pushing the resin (glue) into the chip that the chip could spread, if that should happen, we will not charge you or your insurance for the attempt, but we cannot guarantee the windshield.