Winter is not too far away for window glass repair in North Highlands, Rio Linda, and Elverta, and the sun will soon be shining. There are lots of things to do and see in this corner of California in the spring, many of them a short drive from North Highlands, such as the Aerospace Museum of California which is a great place to spend a few hours.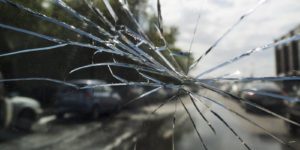 If you are a golfer, then you have Cherry Island Golf course in Elverta, and Antelope Greens Golf Course in Antelope to name just two.
Interested in antiques? Take a stroll through Midway Antique Mall in Sacramento, or the Antique Trove in Roseville. Not much further away, spend an evening at the Chatauqua Playhouse in Sac where they have plenty of comedy shows.
Of course, if you live in the North Highlands area, Elverta, or Rio Linda, or have a business there, you may need some form of glass repair at some time. Unfortunately, windows and doors don't last forever, so at Mac's Discount Glass you can count on us for replacement windows or window glass repair in North Highlands, and we also carry out the larger works such as replacing storefront glass in Rio Linda. It can happen that people who have had too much to drink can damage window glass in your store on their way home in the early hours.
Claim On Your Insurance
Obviously, you will need to claim on your insurance as you would for any sort of commercial glass repair which has been caused by vandalism or by accident. It can also happen that your storefront is damaged by a car or truck coming off the road and smashing into it, or your glass entry doors can get damaged by an employee pushing a hand truck with stock on it. That can be a real emergency because if you have broken glass entry doors you will have to tape them off so that customers can't enter, and all the while they are out of action you are losing business as well. At Mac's Discount Glass we can carry out all types of commercial glass repair, no matter how big or small the windows or doors.
Of course, it goes without saying that we can fix any size of screen or patio doors in your home. Now that spring is coming you want to be able to get out on to your patio or deck, so you need your sliding patio doors in first class working order.