Mac's Discount Glass is now servicing the great city of Fair Oaks with all types of glass repair, both domestic and commercial.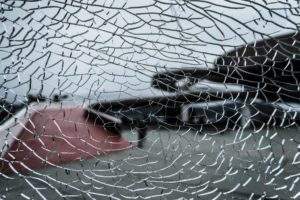 With a population of somewhere around 35,000, Fair Oaks has many homes and businesses that keep us busy with glass repair of all types and with auto glass repair.
It's a sad fact of life that windshields do get broken, usually by stones thrown up by other vehicles, but also a storm may cause a decayed tree branch to fall on a windshield or rear window of your auto, and there can be other types of accidents such as shingles flying off the roof. No matter what the cause, Mac's Discount Glass auto glass repair service can help. We are on the approved lists of many insurance companies, so we can undertake windshield replacement for you anywhere in Fair Oaks and the surrounding cities such as Folsom, Orangevale, Alder Creek, Nimbus, and Gold River.
Commercial Properties As Well As Residential
We undertake all forms of Fair Oaks glass repair including commercial properties as well as residential. If you own a retail store and your glass doors get damaged they need fast replacement because while they are out of action you can't let customers in if there is broken glass all over the place. There can also be accidents which cause your windows to get damaged which can also affect your trading because people can't see your window displays if the windows are boarded up.
Of course, it may be necessary to board up your windows while the correct size and type of replacement glass is obtained, but we can do that for you as well. Windows and doors in Fair Oaks can be damaged by employees being careless, or even customers doing the same, but we can help.
We also repair and replace all types of home window glass in Fair Oaks. Many people have sliding glass doors out on to the patio or deck and these can begin to stick and jam when the runners and rollers get worn. All sorts of things can get into the runners, too, such as pet hairs, bird feathers, leaves from trees in the fall, and just general mud caused by walking in from a wet yard. We can fix your patio doors in Fair Oaks.
In addition, we can undertake a complete installation of new windows and doors if yours are getting past their best. It will make an amazing difference to the appearance of your home and it will save you a considerable amount of money, because the glass of today is extremely energy efficient compared with that of even ten or fifteen years ago, so you will be able to turn down your heating in the winter and your air conditioning in the summer.
---
Photo credit: brennothad via Foter.com / CC BY