Where do you go for auto and window glass repair or replacement in Sacramento? The answer is Mac's Discount Glass.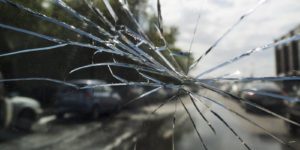 We repair or replace just about every type of glass that there is in Sacramento and all of the surrounding cities such as North Highlands, Citrus Heights, Arden-Arcade, Rancho Cordova, Elk Grove, Clarksburg, Davis, Webster, Rio Linda, Antelope, and more.
Auto glass repair is one specialty at Mac's Discount Glass, and we are on the approved lists of many insurance companies, so we can undertake all insurance work. If you have a chipped windshield we can often repair the chip so that you will not need the windshield replaced, but if you need auto glass replacement in Sacramento and the surrounding cities we can come out and fix your vehicle by the roadside. It is obviously dangerous to drive with a windshield with a crack across it since it could shatter and shower you with glass, but even if not it distracts your attention from the road.
Lots Of Glass In The Home
In the home there is always a lot of glass and there is always the danger of a piece becoming damaged. Mirror and table-top glass often gets damaged, especially table-tops when somebody drops something heavy on them. At Mac's Discount Glass we can call out and replace all your damaged glass in the home, whether it's a table-top, a mirror, a glass TV stand, or anything else.
Windows often get damaged also, especially if you are unfortunate enough to live on a street which is the way home from the city center for revellers who have been out until the early hours and decide that it would be great fun to start throwing stones at your window. Give us a call at Mac's Discount Glass and we will come straight out and repair your damaged windows.
Of course, it may be that you are considering completely replacing all your old double glazed windows, which is a great idea from several points of view. Double glazing doesn't last forever, and your windows may look very old-fashioned if they are 20 years old or more, so just from the point of view of aesthetics it is worth installing new windows.
However, it gets better, because the latest energy efficient glass is such an improvement on that of even ten or fifteen years ago that you will see a dramatic drop in your energy bills. Indeed, you simply won't need to turn up the heating so much or have the air conditioning on for so long, so you can save a considerable amount of money.