If you suffer a chip on your windshield in El Dorado Hills or any of the surrounding cities, then call Mac's Discount Glass immediately. We can very often repair your chipped windshield in El Dorado Hills or any of the surrounding cities such as Folsom.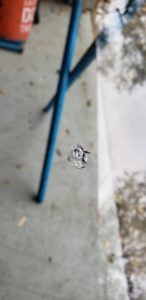 We will provide mobile glass repair service to other areas like Cameron Park and Shingle Springs. If you have a chip repair need in Cameron Park, Rescue and Franciscan Village we can provide mobile service.  We can also come to the cities surrounding Sacramento like Gold river, Carmichael, and Citrus Heights where we carry out chip repair and provide mobile service to your area.
It is always important to get a chipped windshield repaired as quickly as possible. When it is just a chip, we can usually fix it and it is not an expensive job. However, if you leave it and go over a bump or hit a pot hole it can cause a crack which will quickly spread across the whole windshield and then you will have to have the windshield replaced. We can carry out El Dorado Hills chip repair at your home or your office, or anywhere else that you happen to be, with our mobile windshield glass repair service.
Chip repair service to Sacramento And Surrounding Cities
We also undertake Sacramento chip repair, and chip repair in the cities close by such as North Highlands, Rancho Cordova, Rio Linda, Fair Oaks, and more. Just give us a call and we can give you a free quote over the phone.
Of course, if your windshield is badly damaged it will need to be replaced, but we also provide a mobile service for windshield replacement to all types of vehicle from small cars up to trucks and coaches.
Furthermore, it is not only windshield glass that can get damaged. If you are unlucky enough to suffer theft or vandalism, your side windows, quarter glass, or rear glass can be broken, and the same thing can happen if someone – quite literally – hits a baseball out of the park just at the time you happen to be driving by. They may get cheered by their fellow team members, but you won't be cheering. No problem, at Mac's Discount Glass we've got you covered.
As a full-service glass repair company, we don't just repair and replace auto glass. We repair or replace all types of glass in the home, the office, or in any other type of commercial premises. This includes such things as windows and doors, mirrors, glass table-tops, cabinet glass and the glass in picture frames – you name it. However big or small it is, if it's glass we can fix it.
So for all glass repair or replacement in El Dorado Hills, Sacramento, and all the surrounding towns and cities, just call Mac's Discount Glass.