Winter has arrived in Folsom and with it the rainy and unpleasant weather. Unfortunately, there is nothing that we can do about the weather and the effect it can have on our windows.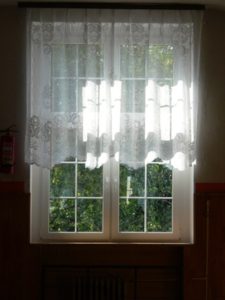 It can cause a build-up of damp in between the panes of glass and the windows begin to mist up. It can get so bad that at times you can hardly see through the windows and you will need Folsom window glass repair or replacement.
At Mac's Discount Glass we undertake all types of window glass repair in Folsom and the surrounding cities. Sometimes it may be possible to get rid of the condensation between the panes of glass, but if not the whole IG (Insulated Glass) unit will need to be replaced. Call us out at Mac's and we will come out and have a look at your fogged-up windows and give you our considered opinion.
It May Be A Good Idea To Replace Them
It may partly depend on the age of your windows, but it could be a good idea to replace them, because the simple fact is that window glass today is just so much more energy efficient than that of even ten or fifteen years ago. Saving on your energy bills can be quite significant and can cover the cost of new windows in quite a short time because you just won't need so much heating in the winter and air conditioning in the summer. At Mac's discount glass we only ever use the very highest rated energy efficient glass for window repairs in Folsom or for replacement windows in Folsom.
Replacing your windows will make a huge difference to the look of your home and it is a good idea to replace them even if you are going to sell your home if the windows are old and out of date. Many people do update their windows in Folsom when they are going to put their home on the market for the simple reason that it adds value to the home and they can ask an increased price and actually make a profit on the cost of the windows. That really does make very good sense.
At Mac's Discount Glass our engineers can also carry out window screens repair for you. If you have faulty or old window screens we can repair them so that you can keep those pesky insects out.
So whatever problems you may have with your windows or window screens in Folsom, call Mac's Discount Glass and we will provide a solution.