Mac's Discount Glass, consistently ranking as one of the best glass repair company in El Dorado Hills, California, is proud to announce the launch of their new office location in El Dorado Hills. At the new location, customer can meet the glass glazers and are able to get quotes in person on glass repair services such as auto glass repairs, home glass repair, and even table top glass installations.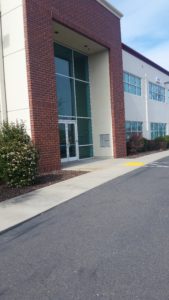 "We are excited to our open our new office location for window glass repair services to residents of El Dorado Hills, CA," explains Erick McNabb, co-owner of Mac's Discount Glass. "We have been repairing windows for over 17 years, and the company has been around for over 20+ years. Therefore, we have deployed a ton of information on our website explaining the services that we provide window glass repair and auto glass services we offer. The new office will be a great way to communicate to our customers."
A NEW OFFICE FOR THE LEADING GLASS REPAIR COMPANY IN EL DORADO HILLS
It's no secret the El Dorado Hills and the entire county of El Dorado are booming with new residents. Not surprisingly, they need glass repair services for their homes and automobiles. For this reason, Mac's Discount Glass is announcing a new office right in the city. Customers are now able to make an appointment to perhaps drop off small items if needed. The glass repair company offers full service glass repair and glass replacement services for residential, commercial, auto, and windows of any kind in homes or businesses. The company services not only in El Dorado Hills, but its surrounding neighboring cities like Roseville and Rancho Cordova and go as far as Placerville to provide window glass replacement and window screen installation.
Customers can learn more about window repair, for example, online by visiting https://www.macsdglass.com/windows/. That link has contact information as well as the company services for window glass repair needs of El Dorado Hills. The page is indicative of the company's local strategy: residents of El Dorado Hills and the city of El Dorado Hills and the surrounding cities can read pages that give information of window repair specifics to their needs to customers in El Dorado Hills. To do so, interested parties should visit the home page and scroll to the bottom to find more information about glass repair services that they offer residents of El Dorado Hills. Indeed, the company even has a page specific to El Dorado Hills glass repair issues at https://www.macsdglass.com/el-dorado-glass-repair/, but the best course of action is to reach out by phone and ask for a consultation or estimate.
ABOUT MAC'S DISCOUNT GLASS
Mac's Discount Glass is a family-owned glass shop and is operated by Erick McNabb and family. The Glass shop provides the best price available. The family-owned and operated business which was founded by their grandfather and passed down thru the generations is now run by Erick McNabb along with his son Benjamin Perez and his wife Gloria. Mac's Discount Glass specializes in auto glass, chip repair, mirror installation, tabletops, single-pane windows, and dual-pane windows.
Erick and Ben are experts in changing patio glass doors. If you are in need of new window screens or rescreen a window we are your one-stop-shop. We have replacement glass and provide installation for all your residential/commercial glass needs as well as automobile replacement glass. If you have a chip in your windshield we may be able to repair it, if it is cracked then we can do a replacement glass for your vehicle.
Erick & Benjamin both focus on auto and home installation. Erick has been in the glass business for 30+ years.
Benjamin joined his dad in the field 4 years ago and has been learning the business and has become our chip repair expert. Gloria joined the team 5 years ago and has been working on the office needs for the company.
Contact Information
Media Relations
Mac's Discount Glass
Tel. 916-597-2098
Email. info(at)macsdglass(dot)com