If you are a resident or business owner in Folsom there will be times in your life when you need auto glass replacement, mirror and tabletop glass, or new window installations.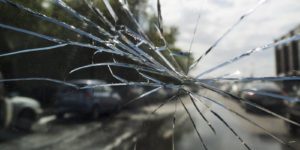 Mac's Discount Glass is a full service glass company that can repair or replace any type of glass in Folsom from a small picture glass to a whole new store front for your auto showroom. However big or small a job it is, Mac's can handle it.
If you own one of the homes in Folsom you may be looking to have window glass replacement Mac's Discount Glass can help you with any of those needs. Many people are now having to change out dual pane window in Folsom because they get moisture between the panes.  You will be amazed at how much you can reduce your utility bills by installing changing out the panes in the windows when the seals go wrong or they begin to create moisture.  We offer free quotes and mobile glass repair to the great people in Folsom.
Of course, you will bring your home right up to date with new windows and they will add curb appeal and value to your home, we also help with other glass repair services. Our website shares a ton of glass repair and replacement services to the area of Folsom and surrounding cities.
Auto Glass Replacement in Folsom, CA
At Mac's Discount Glass we also provide auto glass replacement for all types of vehicles. We are on the approved list of many insurance companies and we will work with your insurers to get you back on the road in the shortest amount of time possible. A damaged windshield means that you cannot drive the vehicle so you need to be able to rely on a fast service from us for auto glass replacement. We don't just install new windshields, because all of the glass on a vehicle can get damaged, whether by accident or as a result of attempted theft. We can repair and replace door glass, rear glass, quarter glass, and vent glass on your car or truck in Folsom.
As you would expect, Mac's can also supply and fit mirror and tabletop glass. Whether it is just a small mirror that has been damaged or a tabletop, we can replace it. If you are planning to remodel your bathroom you might want to consider a whole wall mirror. Installing a whole wall mirror can make a dramatic impact in your bathroom by reflecting light and making what is normally a small room appear to be twice the size. We can also replace that old shower door with a brand new up to date one.
So, whatever your glass requirements in Folsom, trust Mac's Discount Glass to solve the problem.