Mac's Discount Glass now covers the area of Granite Bay along with the surrounding cities of Roseville, El Dorado Hills, Folsom, Rocklin, and more, where we cover any and all work that may be required for patio door glass repair, together with sliding glass doors.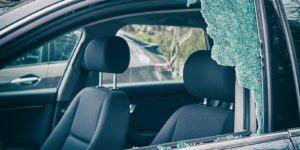 Patio door repair is something that we carry out almost every day, because accidents happen and glass doors – whether hinged or sliding – can get broken quite easily. Sliding glass doors contain a lot of moving parts and, of course, over the years these can wear down. Furthermore, all sorts of bits and pieces can get caught up in the rollers and runners such as pet hairs, bird feathers, leaves in the fall, mud from the yard, and more. We actually found a screwed up $50 bill in the runners once when carrying out El Dorado Hills door glass repair. There are few things worse than a sliding glass door which won't slide.
We can take out your sliding glass patio door and clean out the runners and rollers, giving everything a drop of oil, then put it all back together so that it slides back and forwards, whisper quiet once more, at the touch of a finger. Of course, it goes without saying that we can also replace any parts that are too worn to be re-used.
Close The Door And Head Off Out To Enjoy Yourself
Once your patio door glass repair has been finished you can close it and head off out into Granite Bay where you can enjoy all the activities that are offered on Folsom Lake. Alternatively you could go into Roseville where there are all sorts of amusements and things to do. We like the telephone museum which contains just about every type of telephone ever made. It is great for the kids – very educational – and gets five stars from us. One thing to note is that it is only open on the first Saturday of each month because it is run by volunteers, but entry is free!
Of course, we also enjoy Golfland Sunsplash. What a huge water park it is. There are enough rides here to keep you and the kids amused all day long.
Another place we enjoy in Roseville is Antique Trove which is – quite literally – a treasure trove of antiques and collectables. With over 250 shop owners this is another place where you can browse all day long. The Garden Terrace outside has all sorts of treasures for decorating your yard, so you can take your purchases home and mount them in the yard after you carry them through your perfectly repaired patio door.