Mac's Discount Glass now covers the area of Folsom, CA along with the surrounding cities of El Dorado Hills to Rancho Cordova up to Roseville and Rocklin, and more, where we cover all work that may be required for table top glass repair, together with sliding glass doors, windows and auto glass.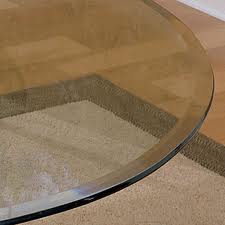 Table top glass repair is something that we carry out almost every day, to help protect your furniture. Glass on top of furniture adds a beautiful touch to every furniture piece. We also offer different types of glass repair services and mobile service to the cities surrounding Folsom, CA. Furthermore, we offer a full service of glass repair items to homes, auto, and even commercial building. The company even offers mirror to any wall or projects that are needed mirror glass.
On the your mobile and want to CALL US now:
Click 2 Call – 916-597-2098 – El Dorado Hills, CA
Click 2 Call – 916-318-5878 – Antelope, CA
Click 2 Call – 916-250-0282 – Roseville, CA
Click 2 Call – 916-581-2939 or Click 2 Call
Table Top Glass Offered to the City of Folsom, CA
It's simple to place an order for a table top piece as simple as having a size. Once you have your size of the table top glass piece that is needed you can give us a call and we can get you a quote over the phone. There are different types of edge work that we also offer on table top pieced. We offer seamed edge work, pencil polish and even beveled edge on any glass or mirror. Once your table top glass repair has been finished we will give you a call and bring out the piece for you. If you have mirror that is needing installation we can also get you an installation quote.
Beside Mobile Glass Repair Services in Folsom
There are other things that one can do in the area. Of course, we also enjoy Golfland Sunsplash. What a huge water park it is. There are enough rides here to keep you and the kids amused all day long.
Another place we enjoy in Roseville is Antique Trove which is – quite literally – a treasure trove of antiques and collectables. With over 250 shop owners this is another place where you can browse all day long. The Garden Terrace outside has all sorts of treasures for decorating your yard, so you can take your purchases home and mount them in the yard after you carry them through your perfectly repaired patio door.