When you have a broken windshield it means that you cannot drive your vehicle, so you need to be able to rely on a fast Roseville auto glass replacement service.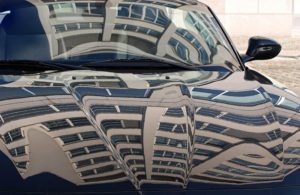 This is even more true if rain is threatening, because the last thing you need is the inside of your car or truck drenched.
This is why Mac's Discount Glass offers a mobile service in Roseville so that wherever you are we come to you and provide windshield replacement in Roseville on the spot. We will also work with your insurance company for any Roseville auto glass replacement such as quarter glass, door glass, rear window glass, and more. While the most frequently damaged auto glass is the windshield, all of the other windows can easily get damaged in an accident, or as a result of deliberate action by a thief. Whatever the problem or the cause, Mac's mobile service in Roseville will get you back on the road fast.
There are a lot of after-market auto glass manufacturers and the glass is available in different qualities. At Mac's Discount Glass we use only the very best glass from the finest suppliers rather than cheap glass which may get broken easily. We know that our customers demand quality, so that is what we provide at a price which is affordable.
In The Mobile Auto Glass Business For Over 65 Years
At Mac's Discount Glass we have been in the auto glass business for over 65 years and we help thousands of customers every year, many of them requiring windshield replacement in Roseville. We also service many of the surrounding cities such as Orangevale, Citrus Heights, Folsom, Fair Oaks, Rancho Cordova, North Highlands, Auburn, and more.
Mac's Discount Glass is now run by the third generation of the McNabb family, Lee and Erick McNabb, and was founded by their grandfather. Erick is our Roseville auto glass replacement specialist and has been in the business for 20 years. He always goes the extra mile in order to insure that your auto glass is replaced to the same specification as the original manufacturer, so he will never rush a job. If it takes a little bit longer, then it takes a little bit longer.
So for all Roseville auto glass replacement, and windshield replacement in Roseville, you can rely on the experts at Mac's Discount Glass to provide you with the finest mobile service in Roseville that you can find anywhere. We have the tools and we have the knowledge to get you back on the road in the shortest possible amount of time.
---
Photo by Eric@focus on Foter.com / CC BY-NC-ND