A broken windshield can really spoil your whole day, and you need to get windshield repair or auto glass replacement as fast as possible. Mac's Discount Glass accepts most major insurance for auto glass repair.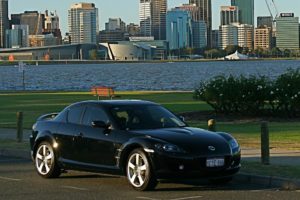 If it is only a small chip in the windshield you should call us immediately so that we can repair it for you before it develops into a crack across the whole windshield. If that happens you are going to need auto glass replacement which is another ball game entirely.
Working With Your Insurance Company
What you will be pleased to know is that at Mac's Discount Glass we will work with your insurance company for auto glass replacement in Sacramento, windshield replacement in Roseville, and glass repair for auto in El Dorado Hills, and we also cover the surrounding cities for windshield repair. We are on the approved list of many insurance companies in order to make the process as smooth as possible.
The Process:
What you need to do is to call your insurance company to make the claim. Your insurers will give you a claim number and you must then call us with it and any other information that we need. That is all you have to do. As soon as your insurance company sends us the work order we can then proceed with your repairs. (You should note that some insurance companies require you to pay the deductible and they then cover the rest).
Auto glass is available in a number of different qualities, but at Mac's Discount Glass we only ever use top quality glass as we consider that your safety is paramount.
Our Aim Is To Make Your Life Simple
At Mac's Discount Glass our aim is to make your life as simple as possible. A broken windshield means that you simply cannot use your vehicle safely, so we endeavor to get you back on the road in the shortest time possible. Other areas of broken glass may not prevent you from driving, but it can get pretty cold sometimes if you have a window that has been broken as a result of theft or an accident such as kids playing in the street.
Whatever the reason that you need auto glass replacement, we are the leading company in Sacramento, El Dorado Hills, Roseville, and we cover all the surrounding cities and have done for many years. Mac's Discount Glass was founded by the grandfather of the present owners Lee and Erick McNabb, and as such has been recognized by major insurance companies as experts in the business of windshield repair and auto glass replacement.
---
Photo by rich115 on Foter.com / CC BY-NC