Winter has come to the Citrus Heights area and it is the rainy season which calls for window glass replacement for homes.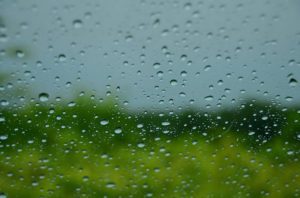 This often leads to dampness and moisture forming between the panes of glass in dual pane windows which in turn means that you need window glass repair, or possibly replacement. The city of Citrus Heights has also a high need for window glass repair. Dual Pane glass replacement is in high demand and in need of attention by the residents of Citrus. Mac's Discount Glass can help with any demands with dual pane windows that are in need of replacement.
There are a number of reasons why the windows may begin to mist up, but essentially it is the difference between cold air with moisture in it hitting one side of a pane of glass which is warmer on the other side. Misting can be a result of contact with the outside of the outside pane, contact with either of the inside panes, or contact with the inside pane in the home only. It is basically the difference between cold air and warm air, one of which has more moisture and energy than the other.
You May Need Citrus Heights Window Glass Repair
Whatever the cause, the result is that you may need Citrus Heights window glass repair. You might also need window screens repair. The truth of the matter is that we cannot tell you exactly what the problem is until we have assessed your windows, but the good news is that we can most certainly fix it for you. At Mac's Discount Glass we are now in the third generation of the family business, so we have seen it all and done it all. Based in El Dorado Hills we service all of the surrounding cities for every type of glass repair or installation, including auto glass repair.
Some companies only deal with auto glass repair or window glass repair, but we do it all. In short, if it's glass, it's us! That includes mirrors, table tops, mirror walls, patio doors, sliding glass doors, bath and shower doors, and much more.
If those windows are all misted up they can very often be repaired at little cost, so don't fret. Of course, if your windows are very old, it may be a good time to replace them. Having new windows installed will do wonders for your utility bills since the latest 21st century windows are highly energy efficient. It will also make your home look outstanding once more, instead of looking so 1980's and out of date, so replacing those old windows will add considerable value to your home.
Whatever the problem, give us a call on 916-597-2098 and we will come out and give you an honest assessment. There is no obligation and we won't seek to persuade you either way. We'll just tell you how it is, and then it is up to you to decide what you want to do about window glass repair or replacement in Citrus Heights, El Dorado Hills, Folsom, Roseville, or any of the surrounding cities.
---
Photo by ChopWood CarryWater on Foter.com / CC BY-NC-ND