If you live or work in North Highlands and you are in need of window glass repair in North Highlands the good news is that you can now obtain the services of Mac's Discount Glass.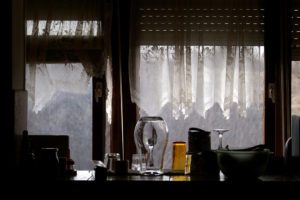 Mac's Discount Glass is a family run business and was started by the grandfather of the present owners, Erick and Lee McNabb, so glass is in the family blood. There is nothing about glass that Erick and Lee don't know which is why we are the top-rated window and door glass repair company in the Sacramento area. We also do auto glass, mirror glass, table top glass, patio door glass, sliding glass door repair, dual glaze units, single pane windows and all types of commercial glass from a broken office window to a complete storefront.
On the your mobile and want to CALL US now:
Click 2 Call – 916-597-2098 – El Dorado Hills, CA
Click 2 Call – 916-318-5878 – Antelope, CA
Click 2 Call – 916-250-0282 – Roseville, CA
Click 2 Call – 916-581-2939 or Click 2 Call – 916-250-0445 – Sacramento, CA
email: [email protected]
Sometimes when you get a broken windshield it is impossible to drive your car or truck because you can't see through the glass properly. Just call us and we will send our technician out to replace your windshield at your home or office, or even at the roadside. We only use the very top rated windshield glass rather than some of the cheaper after-market glass as we believe that your safety and security when driving is paramount. We can also supply tinted glass or privacy glass if that is what you need. Of course, we also do replacement glass for rear windows, side windows, quarter glass, vent glass, and replacement glass for door mirrors.
Any Size Of Screen And Patio Doors – Dual Pane Windows
We can fix any size of screen and patio doors, sliding or hinged. Spring is just around the corner so it's important to get your home ready for those sunny days ahead. There is possibly nothing worse than a sliding glass door that doesn't slide, so that you have to fight with it every time you want to go into the yard. Mac's Discount Glass can fix that old sliding glass door and have it sliding like new again. If you need window glass repair in North Highlands we can undertake any sort of glass repair or replacement from a single pane of glass to completely new windows throughout your home which will bring it into the 21st century and make it look the best in the street.
We also undertake all commercial glass repair and storefront glass replacement, no matter how big the window. In addition we can repair and replace automatic glass doors – customers can get really put off when they expect your doors to open but they don't.
So whatever your needs for glass repair or replacement in North Highlands just call us – Mac's Discount Glass – for outstanding service at the lowest price you will find.
---
Photo credit: miuenski via Foter.com / CC BY-NC-SA