It's a fact that many of the glass repair companies based in and around Sacramento don't cover towns in the outlying areas such as Rescue and Diamond springs, but at Mac's Discount Glass we do.

Let's face it: when you get a broken window at your home or business in Rescue or Diamond Springs you need to get it fixed in exactly the same way as if you were in Sacramento or Arden-Arcade. A broken window's a broken window wherever you are!
On the your mobile and want to CALL US now:
Click 2 Call – 916-597-2098 – El Dorado Hills, CA
Click 2 Call – 916-318-5878 – Antelope, CA
Click 2 Call – 916-250-0282 – Roseville, CA
Click 2 Call – 916-581-2939 or Click 2 Call – 916-250-0445 – Sacramento, CA
email: [email protected]
Even though you are a "local" you may not have ever wondered why Rescue is called Rescue or why Diamond Springs is called Diamond Springs (it has nothing to do with diamonds). Apparently a miner called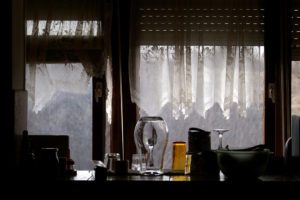 Andrew Hare named Rescue after his successful mining "rescued" him from poverty, and the town was established in 1895. It was once a stop on the Pony Express trail from Folsom to Placerville.
Diamond Springs was named after the crystal clear springs found here. It was settled in 1848 and was a rich source of gold – not diamonds. In fact, it produced a nugget of gold weighing 25lbs – one of the largest in El Dorado County.
150 Years Later You Need A Reliable Glass Repair Company
All of which has nothing to do with the fact that 150 years or more later, when you need window glass repair in Diamond Springs or Rescue, you need to be able to call on the services of a reliable company who will get to you fast and can be trusted to do a superb job. That's why we now service Diamond Springs and Rescue: we are noted as the top rated glass repair company in the Sacramento area because we do whatever is needed when it comes to glass repair or installation.
Some glass companies only do windows and doors. Others may only service residential properties. Still others might only do commercial work.
At Mac's Discount Glass we do it all. One call is all it takes, and we're on the way to your rescue. You name it – commercial, residential, public buildings, industrial, windows, doors, mirrors, table top glass, shower units, greenhouse glass – in fact anything to do with glass that is installed or used in a building. Not only that, we also do auto glass, so when your windshield in Rescue or Diamond Springs gets broken, or any of the other windows in your car or truck, we will come out and fix those too. You can't get better service than that, especially when you live further out in "the sticks" as some people refer to the countryside.
So for all commercial glass repair, window glass repair in Rescue, patio door repair, sliding glass door repair in Diamond Springs, mirrors (including mirror walls), and just about everything else "glass", call Mac's Discount Glass. We cover what many other glass companies don't.
---
Photo credit: miuenski via Foter.com / CC BY-NC-SA