Granite Bay is a great area in which to live or to visit.  Especially when you are in need of window glass repair or any other types of glass repair needs.  Mac's Discount Glass is here to help!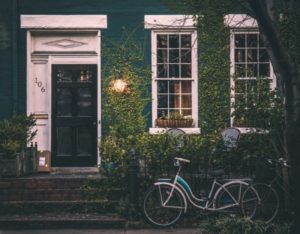 There are plenty of fun things to do in Granite Bay and nearby Roseville and Folsom. There's fishing and boating in Folsom Lake, of course, and hiking and camping here is fun. You can also visit Otow Orchard where they grow Asian pears and white pomegranates. You can now walk the 2.5 mile long Johnny Cash Trail in Folsom, a large part of which covers property owned by Folsom State Prison.
On the your mobile and want to CALL US now:
Click 2 Call – 916-597-2098 – El Dorado Hills, CA
Click 2 Call – 916-318-5878 – Antelope, CA
Click 2 Call – 916-250-0282 – Roseville, CA
Click 2 Call – 916-581-2939 or Click 2 Call – 916-250-0445 – Sacramento, CA
email: [email protected]
In nearby Roseville there is Direworld with no fewer than six haunted houses to visit, and there's Golfland Sunsplash – a great amusement park with mini golf. In El Dorado Hills there is Dry Diggings Distillery where you can try out new bourbons, whiskies, and vodkas.
Yes there are lots of things to do in the Granite Bay area, but if you live and work here one of the best pieces of news is that Mac's Discount Glass is now providing a mobile glass service to the area. If your windshield gets damaged by a stone you can call Mac's and we will come out to Granite Bay to fix it. We cover just about any type of glass, window glass, table top glass, dual pane units and patio door glass. We can even do a re screen or build you a new screen.
Virtually Everything  Glass Repair, Table, Mirror and Window Glass
Mac's actually does virtually everything with glass, so if you live in the area and need patio door glass repair you can now get it from the top-rated glass company in the Sacramento area. It goes without saying that we do everything that you will ever need with windows. Whether it's just a replacement pane of glass, a broken hinge or lock, or a complete new set of windows for your home in Granite Bay, Mac's Discount Glass will supply it – and supply it at less than you will pay elsewhere. The clue is in the name – "Discount". That is one of the reasons that we have been going for so many years – we're a family owned business now run by the third generation.
Of course, it's not just auto glass, patio door repair, and window replacement that you can get from Mac's. We also do table top glass – plain or patterned – and mirror glass. We can replace the glass in your existing mirror if it has been broken, or we can provide a new mirror in any shape and size that you like, with plain glass or beveled glass, framed or unframed. We can also provide you with a complete mirror wall of any size. If you need a new shower door we can install that for you, and it can be clear glass or frosted, plain or patterned.
We also supply commercial glass of any size or description, so if you need a new storefront we can do that too. If you live or work in Granite Bay, Mac's Discount Glass is now at your service.