Fall is here in Folsom and we've all done our taxes by now, or should have. So now is the time to start thinking about investing in your Folsom home. It may be a good time to look into adding some mirror into your home and do some upgrading.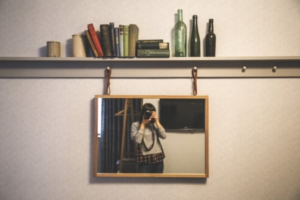 Mirrors are a great way to add light to a room and make it look bigger, and they can come in any size and shape that you wish.
If you have a home gym, or you are going to install one, a mirror wall installation will make a very big difference. You can watch yourself as you exercise and see that you are making the correct movements. Or, perhaps more to the point, you can see when you are NOT making the correct movements and alter your exercise accordingly. A mirror wall installation can be as big as you like – covering the whole of the wall if you wish, or even more than one wall.
On the your mobile and want to CALL US now:
Click 2 Call – 916-597-2098 – El Dorado Hills, CA
Click 2 Call – 916-318-5878 – Antelope, CA
Click 2 Call – 916-250-0282 – Roseville, CA
Click 2 Call – 916-581-2939 or Click 2 Call – 916-250-0445 – Sacramento, CA
email: [email protected]
Enhance A Bathroom – New Mirror Wall
Mirrors are also a great way to enhance a bathroom. Many people are investing in a much larger bathroom mirror than used to be the case, as they are so useful for seeing that you have got everything just right, and if you can see your whole body when you have dressed you will know that you look great. This, of course, has the effect of adding to your confidence when you are going out on that great date, or perhaps attending an interview. You will do so much better in an interview when you know that you look the part, rather than worrying about it.
Of course, mirrors are not just for the gym or the bathroom. You can use mirrors in the living room as well, and many people have one hanging in the hall to check on themselves as they leave the house.
Order Mirror In Any Shape Or Size
We can supply mirrors in any shape and any size, framed or unframed. When it comes to mirrors the world is your oyster – and Mac's Discount Glass is your oyster supplier! There are many different finishes and colors available including brushed nickel, chrome, gold, brass, and more. Your mirror can be square, oblong, round, oval, or you can design your own special shape and Mac's will cut it for you. If you design your own shape there is one thing that you can be certain of, and that is that it will be unique. Nobody else will have one like it, and it certainly makes a talking point for your dinner guests.
So, for all mirror replacement in Folsom give us a call. Of course, we don't just do mirrors. Many Folsom residents are asking us for glass to protect their table tops and we can supply whatever you wish for that purpose as well. In fact, for many Folsom residents it is a case of "if it's glass, it's Mac's!"
---
Photo credit: Foter.com