It's a sad fact of 21st century life, but nonetheless a fact that when there is a break in the rain that is the time when thieves are out and about breaking auto glass in cars. Put another way, when it rains your car is less likely to be broken into and deal with the hassle of broken auto glass. It is never a good idea to leave any valuables in the car anyway, even if they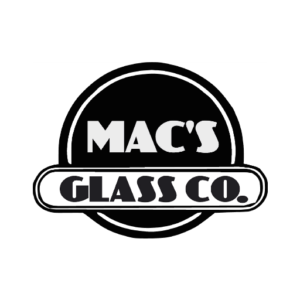 are out of sight, because it is surprising just how fast a thief can ransack your car, but it is not just the loss of valuables but the fact that you now need auto glass repair.
Click 2 Call El Dorado Hills, CA
Click 2 Call Antelope, CA
Click 2 Call Roseville, CA
Click 2 Call (916-581-2939) or Click 2 Call (916-250-0445) Sacramento, CA
Of course, it is not just thieves that break the glass in your car or truck. Rocks and stones on the freeway in Sacramento and the surrounding areas can get thrown up by another vehicle and the most usual result is that you need windshield repair in Sacramento. Sometimes other windows can get broken as well, but it is usually the windshield that gets damaged.  If you have the unfortunate luck of any broken glass, it's always good to check with your insurance company and see if they will either cover the cost or some of the cost of the repair.  Mac's Discount Glass can help go thru your insurance company with as simple as the claim number and we can do the rest for you.
Auto Glass Replacement For Over 65 Years
Mac's Discount Glass has been providing auto glass replacement in Sacramento and the surrounding cities for over 65 years now, and every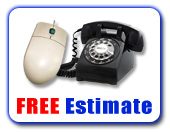 year we service thousands of vehicles, replacing windshields, rear windows, side windows, quarter glass, and vent glass – we do it all.
What is more important is that we don't use cheap auto glass replacements. There are a number of different manufacturers in the aftermarket and while some are very good quality, others are not. We believe that Mac's Discount Glass customers deserve nothing but the very best, especially where windshields are concerned because they are the only thing between you and a rock thrown up by the vehicle in front. Your safety is paramount.
Chief Auto Glass Installer Erick McNabb
Meet your windshield installer.  Our chief auto glass installer is Erick McNabb and he takes as long as is needed in order to get your windshield

repair in Sacramento spot on. Erick refuses to rush a job or cut corners, so if you ask him how long it will take to replace your windshield he will tell you "As long as it takes to get it right."
You can bring your car into one of our depots for auto glass replacement in Sacramento, but if you are stuck out on the highway somewhere we can come out and fix your broken windshield at the roadside. You don't want to be driving with a broken windshield if you can't see through it properly.
So for all auto glass repair in Sacramento and the surrounding cities call for Mac's Discount Glass and get the job done right first time.