Mac's Discount glass is now proud to announce that our glass service is available in Fair Oaks both to residential homes and to businesses.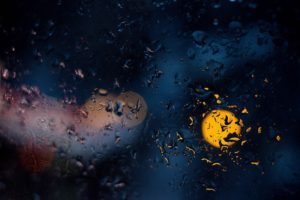 Click 2 Call El Dorado Hills, CA
Click 2 Call Antelope, CA
Click 2 Call Roseville, CA
Click 2 Call (916-581-2939) or Click 2 Call (916-250-0445) Sacramento, CA
We are the top rated glass business in the Sacramento area and are known as the glass company that does everything.
Some glass companies only do auto glass. Others only do residential glass, or alternatively only do commercial glass, while still others only do windows and doors.
We do everything. Commercial, residential, industrial, public buildings, auto glass, windows, doors, table top glass, mirrors, showers, greenhouse glass – if it's glass it's Mac's! (OK, we have to put our hands up and confess that when your 8 year old daughter drops her iPhone 7 and breaks the glass we don't do that, nor do we replace the glass in your Patek Philippe watch, but everything else, yes).

When you need auto glass repair in Fair Oaks you can call upon our mobile service. We will come out and replace your windshield if it has been cracked or shattered by a stone, and we also do the rear window, side and door windows, quarter glass, vent glass, and replace broken door mirrors. We'll have you back on the road again in double quick time.
Home Window Glass In Fair Oaks
Need home window glass in Fair Oaks? We can repair or replace a damaged window, and we can replace broken locks and hinges. We can repair that terrible old sliding glass door. For some unknown reason many people will put up with a wonky sliding glass door for years, when getting it repaired is a relatively straightforward job when you know what you are doing. Of course, we do know what we are doing and we'll have that sliding glass door gliding back and forwards again and – no – it won't cost an arm and a leg. We're Mac's DISCOUNT Glass!
Patio glass doors can also be repaired or replaced with new, and if you are thinking of having a conservatory built we can install all of the glass for you when the structure is up.
Want a mirror wall? Yes, we can do that, and we can replace the glass in a mirror that has been damaged or cut mirror glass to any shape or size. We can also supply new mirrors whether square, oblong, oval, or round. We also do table top glass both plain and patterned, and shower glass doors which can be clear or frosted or patterned.
We also replace and repair all types of commercial glass in Fair Oaks, from offices and factories to store fronts and automatic glass doors. Whatever you need in the way of Fair Oaks glass repair or replacement, just call Mac's Discount Glass!
---
Photo credit: wuestenigel via Foter.com / CC BY