Summer is here to Citrus Heights and it really is time to get those fogged up dual pane windows repaired or replaced. It's a fact that nothing lasts forever and that includes dual pane/double glazed windows. Indeed they have a limited lifespan because of the desiccant contained within the spacer bars.
Double glazed windows can breathe because if they didn't they could explode when they receive the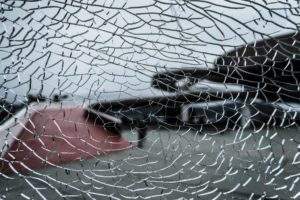 heat of the sun. The sun causes the air between the panes of glass to expand, so it escapes outwards. As the window cools in the evening air is drawn in again from outside and this can contain moisture.
Click 2 Call El Dorado Hills, CA
Click 2 Call Antelope, CA
Click 2 Call Roseville, CA
Click 2 Call (916-581-2939) or Click 2 Call (916-250-0445) Sacramento, CA
The job of the desiccant, which is usually formed of silica balls, is to absorb any moisture. It does this very well for many years, but eventually it can absorb no more and the windows begin to fog up. This is why you now need Citrus Heights window glass repair.
Cheaper To Replace Dual Pane Window in Citrus Heights
There is a process by which the moisture can be removed, but in many instances it is cheaper to have the windows replaced. At Mac's Discount Glass we have been repairing and replacing double glazed windows for very many years and we are the leading provider for window glass repair

in Citrus Heights. Indeed, we offer a warranty on replacement windows for as long as you own your home, so you can be certain that if you have us replace those old fogged up windows you will never need to do it again.
What's more, the latest windows have extremely high energy efficiency so by replacing your Citrus Heights windows you can cut down on your energy bills. However, there is another big advantage having those old windows replaced and that is the sheer beauty that new windows can bring to any home.
Try this exercise: take a walk to where a new housing estate has just been built and look at the homes. Look at those glorious new windows. Now go back home and look at your own windows. See the difference?
We can repair or replace any type of window in Citrus Heights and give your home that brand new look once again. We offer completely free estimates for Citrus Heights homeowners without any obligation, so give us a call now. You will probably be very pleasantly surprised at just how little it costs to bring the standard of your home up to that of the 21st century.