When your windshield gets broken, whether it's by a rock thrown up on the highway or a thief breaking into your car or truck, that's a bad enough situation on its' own. But of course if you can't see through it to drive or it's started to pour with rain and you have had to get the vehicle under cover then you can't get it into our depot.
No Longer A Problem for Glass Mobile Service Roseville
That's no longer a problem, because at Mac's Discount Glass we are now providing a mobile service in Roseville. You can't get to us? Then we'll come to you! Just give us a call and we will provide you with a free quote over the phone and then come out to your home or place of work – or even at the roadside if you are stuck and can't drive the vehicle – and undertake windshield replacement in Roseville.

At Mac's Discount Glass we have been providing auto glass replacement for over 65 years. We are a family run business and it was started by the grandfather of the present owners, Lee and Erick McNabb. Erick is our auto glass expert and has been installing auto glass for over 20 years. Indeed, we service several thousand customers each year when they need auto glass. Now we are providing Roseville auto glass replacement which means that you don't have to come to our depot.
Not Just Windshield Replacement In Roseville
Of course, it's not just windshield replacement in Roseville that we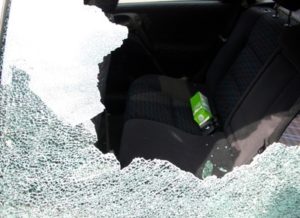 offer. We can replace the glass in the rear screen, side glass, door glass, quarter light glass, vent glass, and of course replace damaged door mirrors in Roseville.
There are a lot of companies in the after-market who manufacture auto glass and while some are very good, others are not. We only supply auto glass from top manufacturers such as the Original Equipment Manufacturer, or Safelite, PPG, Mygrant, and more. We take the view that our customers in Roseville deserve nothing less than the very best so that is what we supply. The glass in your vehicle may not be just plain glass. For instance, your windshield may have a green shade on the upper part of the glass, the glass could be of a bronze or greenish color, or you may have privacy glass. Whatever it is, we can supply and fit it with our mobile service in Roseville.
Please note that we will never, ever, rush a job. Yes, we will come out to you quickly when you call, but as far as we are concerned the actual fitting takes as long as it takes to fit it perfectly. Your safety and security is our top priority.