If you live in Rancho Cordova or have a business there you will be pleased to learn that Mac's Discount Glass is now providing all glass services to the businesses and residents of the city.
With one or two minor exceptions, such as watch glass or glass for your iPhone, Mac's Discount Glass can provide all your glass needs including

auto glass for any type of vehicle.
Click 2 Call El Dorado Hills, CA
Click 2 Call Antelope, CA
Click 2 Call Roseville, CA
Click 2 Call (916-581-2939) or Click 2 Call (916-250-0445) Sacramento, CA
Have a problem with your windows? It's no problem for us. We carry a large stock of window and door furniture and we can fit new locks or handles to your windows if they have become broken. We can re-glaze single and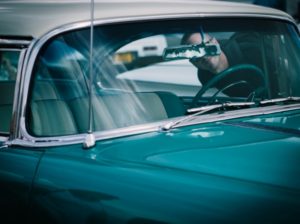 double pane windows or we can supply and fit brand new windows of any type. You can have steel windows, aluminum windows, upvc windows, timber windows, sash windows, casement windows, tilt and turn windows, and much more. We can completely re-glaze your conservatory or install all the windows if you are having a new conservatory constructed.
We don't just offer residential solutions either. If your storefront has been smashed we can re-glaze that too. We also provide all the services you will ever need for sliding glass doors or hinged glass doors.
Auto Glass Replacement – Rancho Cordova
So much for window and door glass. If you need auto glass replacement because your windshield has been damaged, or perhaps a side window has been broken by a thief breaking into your car, we can supply and fit new windshields and windows to any make of car or truck. Not only that, if you can't drive the vehicle to get to our local depot we will come out to you and fit a new windshield at the roadside. We will have you back on the road fast.
Shower Doors in Rancho Cordova
Has your shower door been broken? We can come out and measure up your damaged shower door and then produce a brand new one for you and fit it.
Rancho Cordova – Mirrors And Table Top Glass
Mirrors and table top glass? We can produce mirrors in any style or shape that you wish. Oblong mirrors, square mirrors, round, oval – whatever you need we can provide it. If you are building a home gym we can construct a mirror wall for you. You can have mirrors with a beveled edge, or framed in any kind of frame that you wish. We can even supply special shaped mirrors. As for table top glass, we can provide this in either plain glass or patterned glass.
If you need new patio doors we can supply those and we can do French windows as well.
In short, if it's anything to do with glass in Rancho Cordova, Mac's Discount Glass now services your city. You can rely on us for prompt attention and the best prices that you will find anywhere.
---
Photo credit: Foter.com