Mac's Discount Glass, covers the El Dorado Hills, is delighted to announce the launch a variety of glass services for its' customers in these cities and all of the surrounding areas.
Lee and Erick McNabb, grandsons of the founder of the company, who carry on the tradition of glass repair of all types, believe that the new website will help both existing customers and new ones to

benefit from understanding what is involved in glass repair and replacement in and around the cities.
Table Top Glass and Windows – A Regular Blog Provided
The website includes a regular blog which will explain about every type of glass repair and will keep customers up to date with the latest improvements in the glass industry as it affects them.
"We want to be the 'go to' company in El Dorado County for everything to do with glass", said Lee. "Having been established for three generations now, there is nothing that we do not know about glass repair and replacement, whether it is broken windows, sliding glass doors, a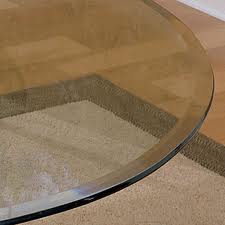 damaged windshield, or some broken panes in your greenhouse as the result of a storm"
"We also want to let customers know that we are the preferred glass repair business for many of the major insurance companies, and that we have the skills and the experience to deal with any type of problem involving glass – whether it is a repair or a complete home or business new installation of double or triple glazing."
 Blogs Covers Home Window Glass and Auto Glass Installation
"This is why we have launched our website in order to ensure that our customers have the very latest and best information on glass repair and installation for home and auto. We also want to let them know that they will go a very long way to find a glass repair business that has the skills that our technicians have, and at the same time offers the most competitive rates in the area."
We love El Dorado County with all of its opportunities and wonderful things to do. We have the Crocker Art Museum, the wineries in Apple Hill, our Sacramento River Cats, our nightlife, the Music Festival on Memorial Day weekend, farmers markets, not one but two rivers on which you can play or fish, the "Run To Feed The Hungry" on Thanksgiving Day (you don't have to run – you can walk!), and other attractions too numerous to mention.