Mac's Discount Glass, is considered one of Antelope's best mobile sliding glass door repair services, is proud to announce new posts to its series of blogs on the topic of services mobile glass services provided in the surrounding cities of Sacramento and El Dorado Hills. As the Fall season comes near, so does the need for repair and replacement season, the company has prepared its blog to help Antelope's homeowners and businesses get people educated themselves on the most commonly repaired glass item: the sliding glass door or as some may also know them as patio glass door and provide mobile services to this area.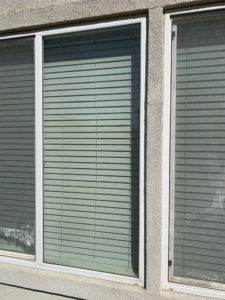 "Patio Glass Doors can be tricky and many of the parts get worn out, sliding glass doors become the #1 repair for us in the Antelope area," explains Lee McNabb, VP of Mac's Discount Glasss. "By providing more information for the residents we can help them understand different PAproblems that would cause the problems with their patio glass sliding door, we have prepared a blog to serve as an information resource. "
To view the new post for more information on the patio glass door repair, visit the Blog. To learn more about sliding glass door repair services in the Antelope area and surrounding cities. And for Antelope-specific information on glass repair services, visit https://www.macsdglass.com/glass-installation-antelope-ca/.
The Best Home and Business Sliding (Patio) Glass Door Repair Company in Antelope CA
There are many reason why the sliding glass door may be in need of repair. Sometimes the rollers on the sliding glass door go bad and are in need of new ones. Another reason why patio glass doors need repair may be the handles of the doors go bad. The reality is that moving parts mean more repairs. For this reason, sliding glass doors are the top priority in the fall season, it's one of the most requested item in the Antelope area for glass repairs, outside of mobile automobile glass repair or window glass repair.  Mac's Discount Glass is known for its policy of free estimates, and even help provide a quote over the phone by just telling the company the problem and giving the size on whether to repair, or replace, a sliding glass door. In addition, the company uses its blog to provide information to help customers get more information.  The fall is coming and it's a good time to start repairs on the sliding glass door before the winter months begin.
About Mac's Discount Glass
Mac's Discount Glass Inc., our goal is to provide our customers in Antelope with first-class customer service and rock bottom rates and best discounted prices- not just Antelope surrounding cities like El Dorado Hills, Folsom, Rancho Cordova and more. Our glass prices are the best and lowest around and we try to match that of our glass competitors in the glass industry. We provide services to all Antelope homes, such as energy-saving insulated glass, window glass, tinted glass, entry door glass, mirrors, windshield glass, shower enclosures, and custom glass.
Mac's Discount Glass Repair
Best Home and Auto Glass Repair | Home Window | Patio Door Repair Experts | Window Screens, Table Top Glass, Mirror installation – 916-597-2098