We are excited to add the city of Rio Linda for Glass repair service for homes and auto glass.  Rio Linda, CA was not in our list of cities at first but after careful consideration, why not?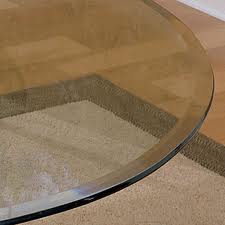 We are doing updates to our services and happy to cover all cities surrounding Rio Linda,CA for auto glass repair and home glass repair for windows, window screens, which do not exclude patio sliding doors and more.
What's more, we are quite happy to come out and go over the damage over the phone in Rio Linda to your vehicle and give you quote.  You can contact us for auto glass repair and have your auto made secure as fast as possible.
Rio Linda Now Has The Best Glass Repair Service Available
Mac's Discount Glass has been in business for three generations and we are busier than ever helping the good people in Rio Linda with any glass repair services that are coming up for the fall.  The good people of Rio Linda is now being provided Free Estimates for not only home glass repair and auto glass repair but we also cover all business for any glass repair need.
Click 2 Call El Dorado Hills, CA
Click 2 Call Antelope, CA
Click 2 Call Roseville, CA
Click 2 Call (916-581-2939) or Click 2 Call (916-250-0445) Sacramento, CA
Best Glass Repair for Home, Auto, and Commercial – Rio Linda, CA
Our new page on Rio Linda provides in depth details of the areas of expertise that we cover and more details of the glass repair services that we offer for Rio Linda and the surrounding cities.  Our hope, to provide great service and good prices for glass repair which include home, auto and commercial glass repair needs.  We hope to reach many of the residents in Rio Linda,CA and help with with their patio glass repair and screen replacement needs or whatever glass repair is necessary.
About Mac's Discount Glass:
Mac's Discount Glass specializes in auto glass shower doors. Windows and mirrors. We have replacement glass and provide installation for all your residential/commercial glass needs as well as automobile replacement glass.  Mac's Discount Glass is a family owned glass shop and is operated by the McNabb family.