Residents in Sacramento have the unlucky run ins with having their vehicle broken into. People face unfortunate fact, there will always be a handful of people who would rather steal. It's sad when you have worked a really long day or even out having a relaxing fishing day and look forward to getting home. Then approaching your car realize that an unforeseen event has occurred. You not have to deal with a broken window in your car. Sometimes it can be a car breaking that breaks the glass in your car. If it's not the back glass in your car of door glass, it can also be that a rock has hit your windshield. What ever auto glass is broken, good thing that we service the people in Sacramento with auto glass repair and windshield replacements. We never wish calamity on any of our folks in Sacramento, CA. Even if this means for some people is that they leave their cars parked somewhere that looks safe, yet come back later and find that someone has broken into their cars.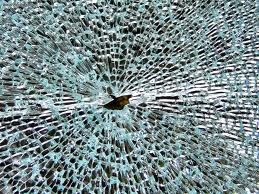 We will be happy to provide auto glass repair service to the people in Sacramento.
Click 2 Call El Dorado Hills, CA
Click 2 Call Antelope, CA
Click 2 Call Roseville, CA
Click 2 Call (916-581-2939) or Click 2 Call (916-250-0445) Sacramento, CA
We have send this time and time again. People sleep thru the night and wake up to broken auto glass. Other times it could be a crazy ex coming back for revenge, or one can be at a concert or at a major event and people snooping around see some valuable in the car and one thing leads to another. The biggest frustration in all this for customers is that when one calls the insurance company about getting it repaired is that ones deductible maybe higher than the cost of the job. WHAT DOES THAT MEAN? The insurance company will not cover the loss and that is when we come in. We will do our best to give you the best auto glass price or even match our competitors. Sacramento, CA is so lucky to have us cover the area with mobile glass service for any auto. Not only that, you need auto glass repair in Sacramento. In the eyes of the police, this is a minor crime and they consider that they have much more important things to take care of. To the people in Sacramento it is a huge deal to have they windshield broken or their side glass broken on the of the doors in the car. The Sacramento police will take down the details, but that is about as much as you can expect. After that, you are on your own in repairing the auto glass and windshield in your vehicle.
Sacramento Windshield Repair and Auto Glass Installation
What you need immediately is auto glass repair in Sacramento. Usually, it is a side window that has been broken, as the thieves want to hide behind the car on the sidewalk as much as possible, rather than be seen throwing a brick through the windshield.
It does not matter if it's a windshield or side glass in your car that needs to be fixed we can do either or. Much as we would like to, we can't help with the replacement of any items stolen from your car, but we are here for you for auto glass repair in Sacramento. We replace all your broken glass for windshield, we will work with you and provide glass mobile service company in order to see that you don't suffer any loss with regards to the broken windows. After all, it is hardly your fault. It is bad enough losing valuables that you quite correctly thought were out of sight and safe.
Auto Glass Repair for Cars,Trucks and Classic Cars in Sacramento, CA
What's more, he is quite happy to come out and inspect the damage in Sacramento to your vehicle and give you an on-the-spot quote so that you can contact us for auto Sacramento glass repair and have your auto made secure as fast as possible.
We can work on all types of cars including trucks, RV's, Dodge, Chevy, Ford, Mercedes, Honda – in fact every make and model, even including classic cars. Our resident partner, Erick, has been working on auto glass repair and replacement in Sacramento and the surrounding towns for over twenty years, so he knows what he is doing.
We are here to help so just call Mac's Discount Glass today!