Mac's Discount Glass, Folsom's leader in glass repair including home window repair and sliding glass door repair, is proud to announce a new informational page focused on Folsom glass repair for window glass repair, homes and commercial building. Folsom residents upgrading or even just looking into home window glass repairs, or looking at fixing their sliding glass doors can learn about the benefits of upgrading or even doing all repairs before the winter months.
"When Folsom residents come to us to fix old windows and patio doors, they may be looking at their budget closely," commented Lee McNabb, President of Mac's Discount Glass. "Fixing them may seem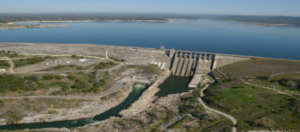 costly at the time, but the money comes back in the winter months when needing to keep heat into the homes when the cold weather comes. By fixing the windows and sliding glass doors it can help lower energy bills. In addition to window repairs, of course, we are Folsom's leader in auto glass repair and mirrors as well as screen repairs and replacements."
To review the new page for window glass go to – https://www.macsdglass.com/windows/. Information about Folsom glass repair and window screen repair and replacement is also available at https://www.macsdglass.com/folsom-glass-repair/.
Folsom Glass Repair Can Help You Prepare for the Winter Months
The window glass shop offers installation or replacement of windows for your home. The company's highly skilled and experienced installers can handle any size job, quickly, efficiently and at reasonable prices.
Mac's Discount Glass, the leader in Folsom glass repair and replacement, has recently announced a web pages focused on window glass. Folsom residents looking to repair old windows and patio doors may have a tight remodeling budget. If one is unable to upgrade, fixing the windows and patio glass doors may be the only option to save money on cost. Keeping lower energy bills is highly on the mind of the residents of Folsom. The company can assist on home window repair and fix any broken windows and repair window screens.
About Mac's Discount Window Glass Repair
Mac's Discount Glass Inc., our goal is to provide our customers in Folsom with first-class customer service and rock bottom rates and best discounted prices- not just Folsom, but surrounding cities Fair Oaks, El Dorado Hills, Citrus Heights and more. Our glass prices are the best and lowest around and we try to match that of our glass competitors in the glass industry. We provide services to all Folsom homes, such as energy-saving insulated glass, window glass, tinted glass, entry door glass, mirrors, windshield glass, shower enclosures, and custom glass. We provide lifetime warranty on our work, and we are approved by all and preferred by insurance companies than any other auto glass provider. Trust our friendly auto glass installation and replacement experts.