Mac's Discount Glass (https://www.macsdglass.com), a top-rated window and glass repair company operating in Folsom, California, is proud to announce the launch of the new location near North Highlands, California. The company has also updated its website information page to explains window glass repair for the residents of Folsom and the surrounding cities they cover not excluding the people in Sacramento.
"We are excited to service our new locations for window glass repair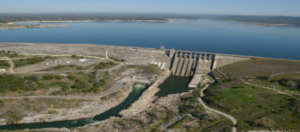 services to residents of Folsom, CA," explains Erick McNabb, co-owner of Mac's Discount Glass. "We have been in the window installation and repair business for over 17 years, and the company has been around for over 20+ years. In addition, we have deployed a wealth of information on our website explaining the services and cities that we provide window glass repair and window screen service. The website will be a great way to communicate to the Folsom residents." Our new locations are proof of our aggressive growth strategy.
Many details to Come To The Great City of Folsom, CA
Many of the residents have a need for glass repair in Folsom are encouraged to visit the website for window glass repair services. Specifically should check out the new window repair landing page https://www.macsdglass.com/windows/.   Folsom, for example, can be found at https://www.macsdglass.com/folsom-glass-repair/. The new website strategy has information specific city pages illustrating that the company service availability. The website is indicative of the company's local strategy: residents of the city of Folsom and the surrounding cities can read pages that give information of on glass repair services, ranging from auto glass repair to home window repair to business repairs. The goal is to allow customers to first learn about available services on the Web, and then to call the company for a specific quote.
Nowadays, people want a synergy between the website and the real world locations. For that reason, Mac's Discount Glass is aggressively working on how to integrate its website with its new locations. The latest addition to the company's network is its Folsom, California, location. Accordingly, the company is updating the online information as follows.
About Mac's Discount Glass
Mac's Discount Glass is a family-owned glass shop and is operated by Erick McNabb and family. The Glass shop provides the best price available. The family-owned and operated business which was founded by their grandfather and passed down thru the generations is now run by Erick McNabb along with his son Benjamin Perez and his wife Gloria. Mac's Discount Glass specializes in auto glass, chip repair, mirror installation, tabletops, single-pane windows, and dual-pane windows.
Erick and Ben are experts in changing patio glass doors. If you are in need of new window screens or rescreen a window we are your one-stop-shop. We have replacement glass and provide installation for all your residential/commercial glass needs as well as automobile replacement glass. If you have a chip in your windshield we may be able to repair it, if it is cracked then we can do a replacement glass for your vehicle.
Erick & Benjamin both focus on auto and home installation. Erick has been in the glass business for 30+ years.
Benjamin joined his dad in the field 4 years ago and has been learning the business and has become our chip repair expert. Gloria joined the team 5 years ago and has been working on the office needs for the company.
Contact Information
Media Relations
Mac's Discount Glass
916-597-2098
info(at)macsdglass(dot)com