Summer is finally here for glass repair projects. So – as it happens – is Independence Day. Heck, only last week it seemed as though we had just got through Christmas! Doesn't time fly when you're having fun?
Wow! Summer! Isn't it time to check over your windows and patio doors in North Highlands or Antelope? What could ever be worse than a sliding glass door that doesn't slide in Fair Oaks? Spring is gone and now summer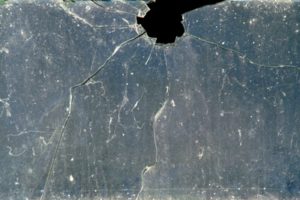 is on the horizon, and time for glass repair projects are coming up, when you want to be able to invite all your friends around for a barbie. The last thing you need is for your friends and relatives coming around and thinking that you must live in the poor house because your sliding glass door sticks and judders.
Worn Seals for Windows – Glass Repair Window Replacement
Not only that, you don't want your windows suffering from worn seals and letting the hot air into your home causing your air conditioning bills to soar. It is surprising just how much they increase because of heat creeping in through the windows once the seals are worn. The problem is that most of us don't notice things like worn seals, as the process only happens slowly, but there comes a point where they definitely need replacement. The simplest thing to do is to call in Mac's Discount Glass and let us check it out.
If it has glass in it, or is made of glass, then we can fix it. That includes screens, patio doors, glass table tops, mirrors, shower screens, windows, sliding glass doors – we repair or replace them all. Anywhere around the home, we can sort it.
Businesses Of Any Sort – Auto Glass Repair and Window Installation in Antelope and North Highlands
Of course, it is not only residential homes that we deal with. We can offer glass repair to businesses of any sort or size. Sometimes it happens that an overloaded truck, or a carload of teenagers who have had one over the eight, can come off the road and hit your store front. At this point, the most important thing is to get your store front – display windows or entrance doors – repaired in the shortest amount of time possible, because otherwise you are losing business. No customers are going to walk through broken glass doors or admire your window display under those conditions.
Mac's Discount Glass can help you, no matter what the problem. If it's glass, we fix it. That also includes auto glass. Many glass repair companies only help with repair in buildings, but at Mac's Discount Glass we do everything. And we do mean everything.
Whatever your problem with glass repair in North Highlands and Antelope, there is only one number to call. In fact, it is a very good idea to do what many locals do, and that is to put our phone number into the directory of your mobile.
That way, if the worst happens, you won't have to start searching on Google for a glass repair business that might – or perhaps might not – be able to solve your particular glass repair problem.
We do it all.