Mac's Discount Glass is the leader in windshield replacement and installation has seen a huge increase in replacements in vehicles in the El Dorado Hills area. Windshields especially have been in high demand. What do you do when your driving on the road or the freeway and a rock hits your windshield? It all depends on the damage it has done to the windshield. Sometimes the windshield can be filled when it's smaller than a dime size. If the damage on the windshield is bigger or has began to spider, than filing it will not be enough and it wont fix the problem. You might need to get the entire windshield replaced. Click 2 Call
To replace your windshield you may contact your insurance company and see if they are able to cover the damage of the windshield. When using your insurance company to replace your windshield you can use any Glass shop that you feel comfortable taking your vehicle. Make sure that you voice it to your insurance company and be sure that they can replace your windshield in a reasonable about of time. Once you pick the shop that you want to fix your windshield the insurance company will send paper work over to the glass company, and they will contact you if you have not already done so. The should replace your windshield with a new part and not a used windshield. There are scams out their of companies using pick n pull parts and selling them as new.
We here at Mac's Discount Glass can replace your windshield for a very good price, and we use all brand new windshields. If you need additional parts weather it's a back glass, side glass or a mirror for your car, best advice is to call in and either take advantage of our companies FREE mobile service or get an appointment scheduled and come into our Glass shop. This will definitely be the fastest way to get in and out with a new replacement windshield. We are more than happy to get your car- back into tip top shape and bringing back your car back to being a safe drive for you. Please feel free to call us with any questions or just to get a price quote.
If your Windshield needs replacement from a Rock – We can fix your windshield.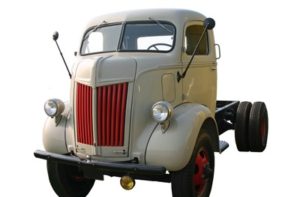 We also can also install your windshield in any of the surrounding cities in Hayward. Feel free to see the cities that we service for windshield installation we will be more than happy to replace your windshield and provide you with the best price.
The winter rain should be on it's way and if you need your windshield replaced bringing it to our shop would work best. We have an overhang and be able to drive it under to replace your windshield. We can also bring your car into our shop to make sure the glue drys and sticks well to the windshield in case it does rain. The windshield will not stick well if it is wet and it can cause the windshield to leak in the future. We have been replacing windshields for the last 15+ years and we are more than happy to guarantee the work.
We also work on classic cars and replace part for them as well. Please feel free to call and ask about working on them as well.
If you are interested in a quote please feel free to contact us either by phone 510-780-9600 or email.
We look forward to helping you with any Glass installation and replacement needs.
Let us replace your Windshield!
About Mac's Discount Glass:
Providing glass installation and service
About Mac's Discount Glass Mac's Discount Glass is family owned and operated by the McNabb family. The Glass shop provides the best prices available and best discounted prices. The family owned and operated business which was founded by their grandfather and passed down thru the generations, is now run by Erick and Lee McNabb. Mac's Discount Glass specialized in auto glass, shower doors, windows, mirrors, replacement glass, installation for all your residential, commercial needs as well as automobile replacement glass. If you have chipped, cracked or broken glass, window, or mirror we will be the ones that you can depend on.
Contact Information
Media Relations
Mac's Discount Glass
916-597-2098
[email protected]