If your Windshield needs replacement from it spidering – We can fix your windshield.
Mac's Discount Glass is the leader in windshield replacement and installation has seen a huge increase in replacements in vehicles. Many times it's due to high crime and tuff times and break in that occur in vehicles and automobiles. If the break in occurs in your side glass, back glass, or windshield we can do the replacement for you and make your car look as good as new. It's good to shop around and try to get the best price be but aware that many places go and get used parts and sell them to you as new. Be very careful of these things since it is hard to get warranted glass for used parts. Click 2 Call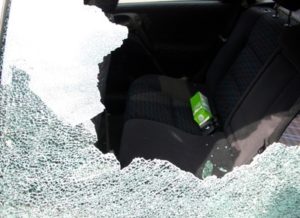 To replace your windshield you may contact your insurance company first and see if they are able to cover the damage of the windshield. When using your insurance company to replace your windshield you can use any Glass shop that you feel comfortable taking your vehicle. Make sure that you voice it to your insurance company and be sure that they can replace your windshield in a reasonable about of time. Process is pretty simple and once you pick the shop that you want to fix your windshield the insurance company will send paper work over to the glass company, and they will contact you if you have not already done so. The should replace your windshield with a new part and not a used windshield. There are scams out their of companies using pick n pull parts and selling them as new.
We here at Mac's Discount Glass can replace your windshield for a very good price, and we use all brand new windshields. If you need additional parts weather it's a back glass, side glass or a mirror for your car, best advice is to call in and either take advantage of our companies FREE mobile service or get an appointment scheduled and come into our Glass shop. This will definitely be the fastest way to get in and out with a new replacement windshield. We are more than happy to get your car- back into tip top shape and bringing back your car back to being a safe drive for you. Please feel free to call us with any questions or just to get a price quote.
We can help you with windshield replacement and installation!
About Mac's Discount Glass:
Providing glass installation and service
About Mac's Discount Glass Mac's Discount Glass is family owned and operated by the McNabb family. The Glass shop provides the best prices available and best discounted prices. The family owned and operated business which was founded by their grandfather and passed down thru the generations, is now run by Erick and Lee McNabb. Mac's Discount Glass specialized in auto glass, shower doors, windows, mirrors, replacement glass, installation for all your residential, commercial needs as well as automobile replacement glass. If you have chipped, cracked or broken glass, window, or mirror we will be the ones that you can depend on.
Contact Information
Media Relations
Mac's Discount Glass
916-597-2098
[email protected]
We provide mirror walls in Cameron Park glass replacement and window installation to Roseville glass repair to Granite Bay and extend additional friendly customer service to Fair Oaks repair glass and windshield replacement. We service Diamond Springs for glass and window replacement. Glass installation in Shingle Springs glass repair to North Sacramento window repair and glass installation thru out Rescue glass repair and replace windshield and do installation. Mac's Discount Glass goes out to the Arden-Arcade area to do repair for glass and to all the villages and also extending mobile glass service to Franciscan Village for windshields and windows.