El Dorado Hills, Calif. (Mac's Discount Glass) January 13, 2012 leader in windshield glass replacement and installation has seen a huge increase in replacement glass in the vehicles. Windshields and getting them replaced in your car is not something that is complicated and hard to get replaced in your car. As a matter of fact, getting a windshield in your car is easier than you thought.
There are many reason that your windshield needs replacement. It can be because a rock hit your windshield and it spidered all the way across the windshield. You might need to change your windshield because some bashed the windshield with an item. Windshields are also needed to be changed because of an unforeseen occurrence. What ever it might be we can install and replace your windshield very quickly.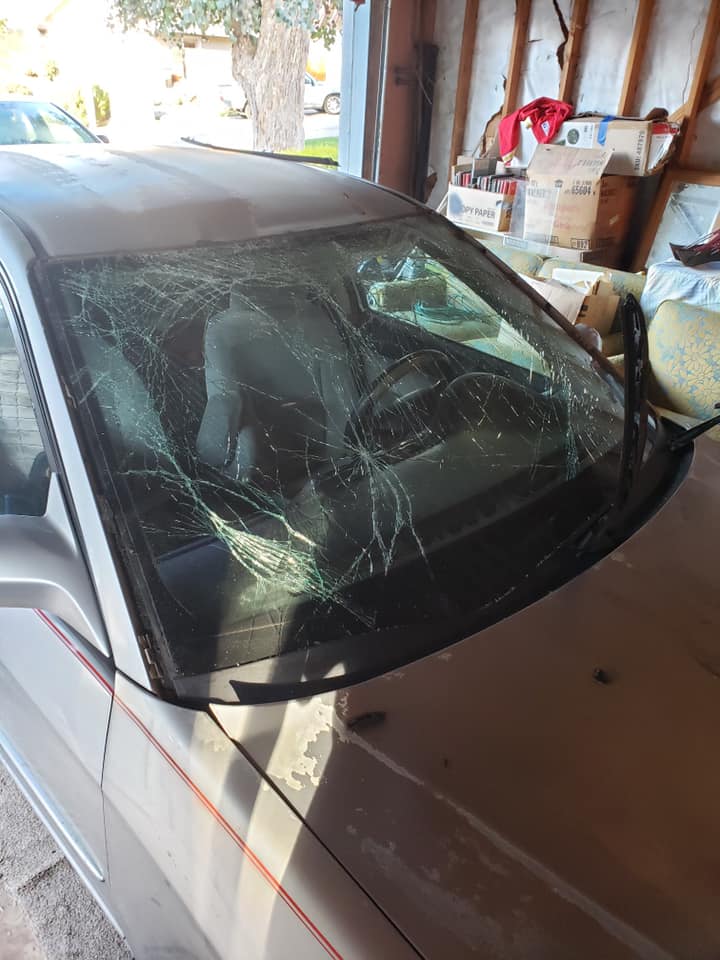 You can give us a call at Mac's Discount Glass for a windshield quote and we can provide you a price over the phone and give you the best price for a BRAND NEW windshield. We are approved by all insurance companies and we can help you get in and out quickly.
Try to always keep in mind and remember we only price NEW windshields- be sure that when you price a windshield that they are installing a BRAND new windshield. Many may be pulling used parts and selling them as a new part. BE AWARE! We will try to fit you into our schedule ASAP, after making an appointment for you, we will try to get you in and out within an hour time. If you do a walk-in to our local business, please be prepare for it to take a bit longer. The part needs to be called in and shipped from an outside source to get you a part for installation.
Weather it's a back glass, side glass or a mirror for your car, best advice is to call in and either take advantage of our companies FREE mobile service or get an appointment scheduled and come into our Glass shop. This will definitely be the fastest way to get in and out with a new replacement windshield. The quality of work on your windshield is very important to us. We are more than happy to get your auto- back into tip top shape and bringing back your car back to being a safe drive for you. Please feel free to call us with any questions or just to get a price quote.
If you need a back glass in your car – We can fix that for you as well.
We also can help with any window switch and motor for installation for glass repair for many of the surrounding areas in the Bay area. We service many areas near Hayward like Oakland, San Leandro, Union City, San Lorenzo, Newark, and more areas in the East Bay.
The rain is on it's way this winter and it's probably time to get your car glass replaced and installed to help your car look it's best!
If you are interested in a quote please feel free to contact us either by phone 916-597-2098 or email.
We look forward to helping you with any Glass installation and replacement need.
Let us install your windshield glass!!
About Mac's Discount Glass:
Providing glass installation and service
Mac's Discount Glass is a family-owned glass shop and is operated by Erick McNabb and family. The Glass shop provides the best price available. The family-owned and operated business which was founded by their grandfather and passed down thru the generations is now run by Erick McNabb along with his son Benjamin Perez and his wife Gloria. Mac's Discount Glass specializes in auto glass, chip repair, mirror installation, tabletops, single-pane windows, and dual-pane windows.
Erick and Ben are experts in changing patio glass doors. If you are in need of new window screens or rescreen a window we are your one-stop-shop. We have replacement glass and provide installation for all your residential/commercial glass needs as well as automobile replacement glass. If you have a chip in your windshield we may be able to repair it, if it is cracked then we can do a replacement glass for your vehicle.
Erick & Benjamin both focus on auto and home installation. Erick has been in the glass business for 30+ years.
Benjamin joined his dad in the field 4 years ago and has been learning the business and has become our chip repair expert. Gloria joined the team 5 years ago and has been working on the office needs for the company.
Marketing Coordinator
News content provided by
Gloria McNabb
[email protected]