North Highlands, Calif. (Mac's Discount Glass) January 8,2012 leader in glass replacement and installation does not let a little rain stop them from fixing and replacing your windows, windshields, and fixing or cutting glass. We not only have covering at our place of work but if you have an overhead we are more than happy to fix any part of broken glass in your vehicle. Why do you need an overhead or covering you may ask. This is to prevent water from leaking in while the work is being done. The glue really needs a chance to dry and the glue will not allow the windshield to stick if it's wet. Mac's Discount Glass does not allow a little rain from preventing us to doing any kind of glass work. We have machines that and a spacious work area that allow us to cut glass down for you and fix screens as well. We can also fix window frames can that are very difficult to fix. They come thru our shop bent and broken. Sometimes even the screws are broken inside the windows and they need some extra time to replace it and fix it. Generally, the windows can be fixed in a short period of time but we have seen windows that need some extra TLC. Please allow some extra time if the window frame is brought in, in bad shape. We will match or even come in cheaper than any other Glass shop in El Dorado Hills.
We can generally provide one day service on most parts. Some special orders do need to be sent in and can take 2-3 business day for special glass needs.
We also provide screens and windows at the very best price please give us a call and take advantage of our companies FREE mobile service or get an appointment scheduled and come into our Glass shop we will be more than happy to help. This will definitely be the fastest way to get in and out with a new replacement window. We also provide screen replacement. We also provide auto glass replacement for your vehicles and automobiles. We guarantee our work. We try to provide you with good customer service. We will be more than happy to get your auto- back into tip top shape and bringing back your car back to being a safe drive for you. Please feel free to call us with any questions or just to get a price quote.
Rain does not stop us from fixing your glass – We can fix that for you as well.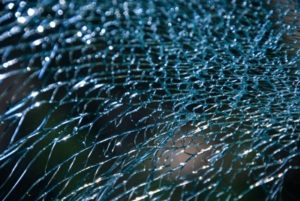 We also can help with any glass for installation for glass repair for many of the surrounding areas in the Bay area. We service many areas near El Dorado Hills and service the area of Folsom and provide mobile service to the areas of Placerville.
The rain is on it's way this winter and it's probably time to get your car glass replaced and installed to help your car look it's best! If you are interested in a quote please feel free to contact us either by phone 916-597-2098 or email.
We look forward to helping you with any Glass installation and replacement need.
Let us replace your Glass and Windshield!!
Providing glass replacement and service
About Mac's Discount Glass
Mac's Discount Glass is family owned and operated by the McNabb family. The Glass shop provides the best prices available and best discounted prices. The family owned and operated business which was founded by their grandfather and passed down thru the generations, is now run by Erick and Lee McNabb. Mac's Discount Glass specialized in auto glass, shower doors, windows, mirrors, replacement glass, installation for all your residential, commercial needs as well as automobile replacement glass. If you have chipped, cracked or broken glass, window, or mirror we will be the ones that you can depend on.
Contact Information
Media Relations
Mac's Discount Glass
916-597-2098