Mac's Discount Glass is the leader in windshield, windows, mirrors, screens, Glass tabletops, and many additional glass needs. What type of home improvements are you making for your home and for any repairs to your bathrooms. We also carry a variety patio doors and shower doors for your home improvement needs. In this upcoming new year we find that many will be looking at doing home improvements and change out many things in the home to add value to the home.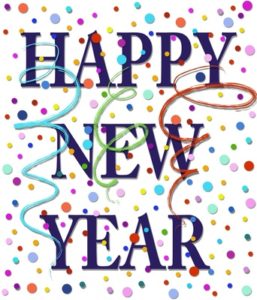 We are approaching a New Year, 2012 is coming right around the corner. We are coming to a new exciting year and making home improvements is exciting! If you are in need of replacing your windshield, mirrors, screens, windows, patio doors, shower doors. We are making many business changes in this upcoming year and look forward to help you with any of your glass needs in this new year. Whatever the needs are for any job that you are doing we are more than happy to help you in 2012 for your glass needs.
We provide many services for many glass needs. If you are in need please feel free to give us a call or come in for a quote.
We have custom glass mirrors, custom cut glass for many types of needs.
We here at Mac's Discount Glass can replace your windshield for a very good price, and we use all brand new windshields. If you need additional parts weather it's a back glass, side glass or a mirror for your car, best advice is to call in and either take advantage of our companies FREE mobile service or get an appointment scheduled and come into our Glass shop. We can also replace motors for your car and switches. This will definitely be the fastest way to get in and out with a new replacement windshield. We are more than happy to get your car- back into tip top shape and bringing back your car back to being a safe drive for you. Please feel free to call us with any questions or just to get a price quote.
If your Windshield needs replacement from a Rock – We can fix your windshield.
We also can also install your windshield in any of the surrounding cities in Hayward. Feel free to see the cities that we service for windshield installation we will be more than happy to replace your windshield and provide you with the best price.
The winter rain should be on it's way and if you need your windshield replaced bringing it to our shop would work best. We have an overhang and be able to drive it under to replace your windshield. We can also bring your car into our shop to make sure the glue drys and sticks well to the windshield in case it does rain. The windshield will not stick well if it is wet and it can cause the windshield to leak in the future. We have been replacing windshields for the last 15+ years and we are more than happy to guarantee the work.
We also work on classic cars and replace part for them as well. Please feel free to call and ask about working on them as well.
If you are interested in a quote please feel free to contact us either by phone 916-597-2098 or email.
We look forward to helping you with any Glass installation and replacement needs.
We can help you with windows, screens, windshields, mirrors for 2012!
About Mac's Discount Glass:
Providing glass installation and service
About Mac's Discount Glass Mac's Discount Glass is family owned and operated by the McNabb family. The Glass shop provides the best prices available and best discounted prices. The family owned and operated business which was founded by their grandfather and passed down thru the generations, is now run by Erick and Lee McNabb. Mac's Discount Glass specialized in auto glass, shower doors, windows, mirrors, replacement glass, installation for all your residential, commercial needs as well as automobile replacement glass. If you have chipped, cracked or broken glass, window, or mirror we will be the ones that you can depend on.
Contact Information
Media Relations
Mac's Discount Glass
916-597-2098
[email protected]
We do provide mobile service for glass installation and repair in cities like El Dorado Hills glass repair and windshield installation in Folsom glass replacement and window repair North Highlands mirror and tabletop Citrus Heights and also provide the best glass service to the surrounding areas in Orangevale windshield installation and repair for Rancho Cordova window home replacement glass for the surrounding city of Sacramento as well as glass installation and mirror for the county of El Dorado and Shingle Springs and glass repair for Carmichael.