North Highlands, Calif. (Mac's Discount Glass) November 30, 2011 leader in glass replacement and installation has windows that come thru our glass shop that can be very difficult to repair. Window frames can sometimes be very difficult to fix. They come thru our shop bent and broken. Sometimes even the screws are broken inside the windows and they need some extra time to replace it and fix it. Generally, the windows can be fixed in a short period of time but we have seen windows that need some extra TLC. Please allow some extra time if the window frame is brought in, in bad shape. We will match or even come in cheaper than any other Glass shop in El Dorado Hills.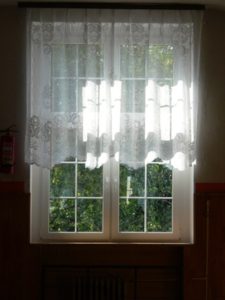 We can provide NEW windows- we provide small to medium windows as well as store front windows to many types of building. Please call us for a quote over the phone. We will be happy to provide you the best glass price in town. We also provide mobile service to any residential and commercial.
We also provide screens and windows at the very best price please give us a call and take advantage of our companies FREE mobile service or get an appointment scheduled and come into our Glass shop we will be more than happy to help. This will definitely be the fastest way to get in and out with a new replacement window. We also provide screen replacement. We also provide auto glass replacement for your vehicles and automobiles. We will be more than happy to get your auto- back into tip top shape and bringing back your car back to being a safe drive for you. Please feel free to call us with any questions or just to get a price quote.
If your window need to be fixed – We can fix that for you as well.
We also can help with any glass for installation for glass repair for many of the surrounding areas in the Bay area. We service many areas near Hayward like Oakland, San Leandro, Union City, San Lorenzo, Newark, and more areas in the East Bay.
The rain is on it's way this winter and it's probably time to get your car glass replaced and installed to help your car look it's best!
If you are interested in a quote please feel free to contact us either by phone 916-597-2098 or email.
We look forward to helping you with any Glass installation and replacement need.
Let us replace your Glass Window!!
About Mac's Discount Glass:
Providing glass installation and service
Mac's Discount Glass is a family-owned glass shop and is operated by Erick McNabb and family. The Glass shop provides the best price available. The family-owned and operated business which was founded by their grandfather and passed down thru the generations is now run by Erick McNabb along with his son Benjamin Perez and his wife Gloria. Mac's Discount Glass specializes in auto glass, chip repair, mirror installation, tabletops, single-pane windows, and dual-pane windows.
Erick and Ben are experts in changing patio glass doors. If you are in need of new window screens or rescreen a window we are your one-stop-shop. We have replacement glass and provide installation for all your residential/commercial glass needs as well as automobile replacement glass. If you have a chip in your windshield we may be able to repair it, if it is cracked then we can do a replacement glass for your vehicle.
Erick & Benjamin both focus on auto and home installation. Erick has been in the glass business for 30+ years.
Benjamin joined his dad in the field 4 years ago and has been learning the business and has become our chip repair expert. Gloria joined the team 5 years ago and has been working on the office needs for the company.
Contact Information
Media Relations
Mac's Discount Glass
916-597-2098
[email protected]